Ticking boxes left, right and center
Following the recent batch of Akida test chips that was completed at TSMC recently, BrainChip (ASX:BRN) has been on a roll. It signed a new CEO who will be starting next week and now reeled in a license agreement with MegaChips, a fabless chip company based in Japan. The market clearly loved it judging by the 20% share price gain on Monday.
BRN's revolutionary Akida chip provides Artificial Intelligence (AI) capabilities through a Spiking Neural Network (SNN). It sounds complicated, but what you need to know is that Akida provides AI at the far Edge of the internet that can truly learn autonomously, so there's no need for continuous internet connections. Additionally, power consumption and latency are both extremely low. It's basically anything device manufacturers want rolled into one!
For an in-depth analysis of the technology, check out Pitt Street Research's report on BrainChip.
Why we like BrainChip so much
The MegaChips deal is a blueprint for what's coming down the line. It's a license deal that will see BRN generate revenues from an upfront license fee and additionally payments later on. The company will also be paid for engineering work and other services.
But the big price will be the royalty payments to BRN once its technology goes into commercial production in any of MegaChips' products. No details about the deal were disclosed, but these royalties typically vary between 2% and 10% of the sales price of the customer's chip.
And the good thing is, BRN can sell its technology over and over again to many different customers, like MegaChips, without incurring major costs each time it closes a deal. You see, semiconductor IP is highly scalable. So, the potential upside to revenues and margins is very substantial.
Want to learn more?
Check out some of our more recent articles on BrainChip:
Disclosure: Stocks Down Under staff/directors own BRN shares. And BrainChip is a research client of Pitt Street Research.
Learn more about ASX-listed Semiconductor stocks with
Stocks Down Under!
Subscribe to Stocks Down Under today!
No credit card needed and the trial expires automatically.
If investing in resources stocks (particularly junior explorers) is too risky, another option is investing in metal exchanges. But is…
Investors have been excited about Leo Lithium (ASX:LLL) over the past year and so have we! We thought this was…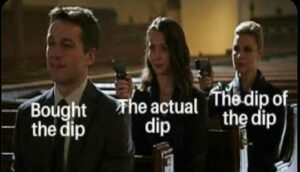 We recap the 5 top investing mistakes that investors make. These mistakes are not the only ones investors make, but…