BrainChip: Welcome to the revolution
Imagine a computer chip that can genuinely learn all by itself in a way that is similar to how you and I learn, i.e. by processing sound, vision, touch etc. not as digital ones and zeros, but through neuromorphic processing of these so-called spikes. BrainChip has developed technology that puts the "art" in Artificial Intelligence. It's key product, Akida, is a Neuromorphic System on a Chip (NSoC) and has turned quite a few heads in various industries, including the automotive industry. Let's have a closer look.
Many benefits to BrainChip's Akida chip
While a full description of Artificial Intelligence (AI), neuromorphic processing, spiking neural networks and unsupervised learning goes beyond the scope of this article, the key thing to remember is that BrainChip has developed a computer chip technology that doesn't use elaborate software programs and doesn't consume enormous amounts of electrical power. Its chip, called Akida, which is Greek for spike, processes incoming information like the biological brain does, i.e. through neurons and synapses. That approach has a number of advantages compared to traditional, software-based, convolutional neural networks, including faster processing at much lower power consumption. Additionally, there is no need for any connection to a Cloud-based data centre for data processing. Everything can be done on-chip at the so-called Edge of the Internet. Most importantly, Akida can learn by itself, so-called unsupervised learning in AI lingo.
Readers who are interested in a more in-depth explanation of neuromorphic processing and Spiking Neural Networks may want to read the reports Pitt Street Research published on BrainChip here: https://www.pittstreetresearch.com/brainchip
The number of use cases is near-infinite
Unsupervised learning at the Edge of the Internet has near-infinite applications. Basically, any sensor at the Edge needs on-board decision-making capabilities, for instance in your mobile phone to recognise your face or fingerprint, in your car to avoid hitting pedestrians, in smart watches, in industrial robots, digital assistants, cameras etc. You see, not all data that a sensor collects necessarily needs to be sent to the Cloud for processing.
Firstly, a lot of collected data is useless and needs no processing. Secondly, relevant data that does need to be classified and acted upon often needs to be processed instantaneously. For instance, a car sensor in a car with Advanced Driver Assistance (ADAS) that notices a pedestrian crossing the road, will need to send a response to the car's brakes if the driver is not stopping for this pedestrian. There is simply no time to send that sort of data to the Cloud for processing and then back to the car to be acted upon. This sort of data needs to be processed in the car in real-time.
There is a very large market for this so-called Edge Computing that requires computer chips with on-board processing power and memory that use very little power. This is where Akida shines, i.e. combining ultra-low power usage, on-chip learning and processing as well as high performance in one chip.
Commercialisation process switching into gear
While BrainChip is in active discussions with various types of prospective customers for its technology, including tier 1 automotive suppliers and manufacturers, smart home OEMs as well as other chip companies, last year's announcement of an evaluation deal with Ford is a very good example of what future applications and deals could look like, i.e. supplying neuromorphic computing technology to car manufacturers for us in ADAS and fully autonomous vehicles.
BrainChip has also signed a four-year licensing deal with MegaChips recently that should bring in at least US$2m in the next 12 months in addition to royalties and additional license fees in the years thereafter. However, as is typical with these deals, additional revenues may likely be derived from MegaChips' customers if and when they license BrainChip's IP.
How to value a pre-revenue neuromorphic chip company?
Valuing chip development companies is hard. Yes, you can make assumptions around future revenue models and the potential number of customers. But predicting the future number of customers is crystal ball stuff and not something that we'd like to engage in. However, there is another way to value BrainChip and that is simply looking at what Mr. Market has paid, or is currently paying, for similar companies.
In 2016, semiconductor giant Intel acquired two companies in the neuromorphic chip space, Nervana Systems and Movidius. Nervana was only two years old at the time of acquisition while Movidius had been around for eight years. We believe neither company generated meaningful revenues, if any. At the time, Intel paid approximately US$400m for each company, which is around A$600m at today's exchange rate.
However, as recently as 2019, Intel paid US$2bn for Habana Labs, based in Israel. Back then, Habana had two products on the market, i.e. its Goya chip for inference processing, launched in September 2018, and the Gaudi chip for training, launched in June 2019. But it was not generating significant revenues just yet. Based on what Intel paid for Habana, you could argue that BrainChip should currently be worth around A$1.50 fully diluted, although longer term the valuation could be substantially higher than that, in our view.
More deals expected
Now, we're not saying that BrainChip will rerate to that valuation level just like that. The company will need to close commercial deals, comprising of outright sales of its Akida chips, license income, royalties or a combination thereof. We believe the deal with MegaChips is a big step in the right direction, but the market will want to see a few more deals before it rerates BrainChip.
We could see the shares starting to creep up, though, in anticipation of these additional deals. But many investors will keep BrainChip in the "Speculative" bucket for a little while longer in the absence of at least a handful of commercial deals.
However, based on the company's announcements around discussions it's having with prospective customers in various industries, we believe BrainChip is definitely on the right track, which is why we at Stocks Down Under are happy holders of the stock.
Check out some of our more recent articles on BrainChip:
Disclosure: Pitt Street Research/Stocks Down Under directors/staff own shares in BRN.
Want to stay up-to-date on ASX-listed Semiconductor stocks?
Make sure you subscribe to Stocks Down Under today!
No credit card needed and the trial expires automatically.
Frequently Asked Questions about BrainChip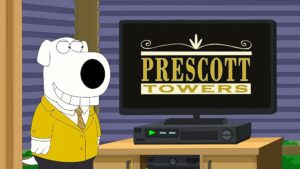 The Rule of 72: Why it might be useful to consider when investing in Stocks Investing in stocks can be…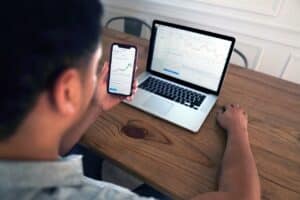 How to tell which stocks to buy? Investing in markets such as the ASX can be an exciting and profitable venture,…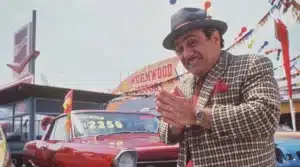 Why do ASX companies raise capital at a discount? This is a question many investors ask when they are diluted…