Emerging Stocks Down Under 13 October 2020: Aerometrex, Bill Identity, Optiscan Imaging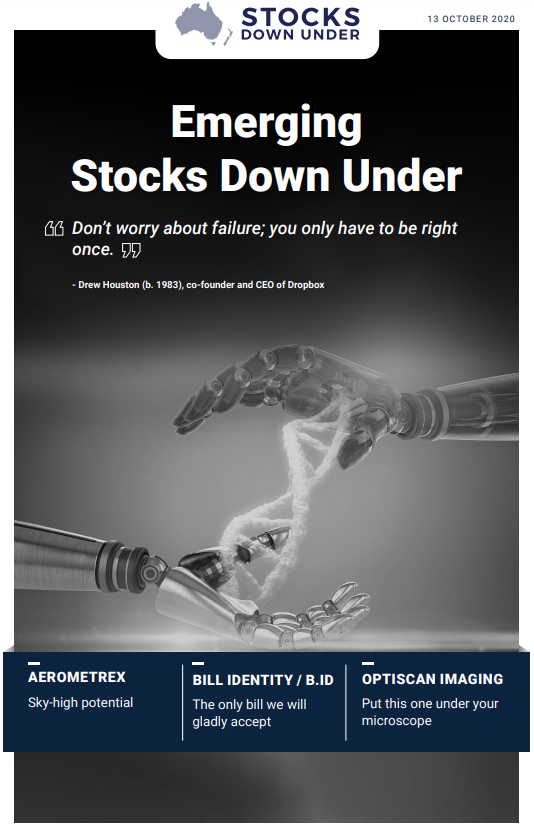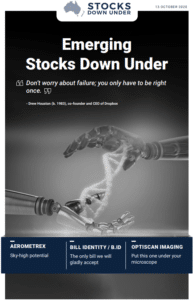 Emerging Stocks Down Under Edition #4
Aerometrex: Sky-high potential
Today in Emerging Stocks Down Under, Adelaide-based Aerometrex listed on the ASX in December last year and had a flying start, more than doubling its share price on the opening day. With the exception of the March period, during the height of the Corona Crash, the share price has held up quite nicely above the $1 IPO price. Investors who don't know Aerometrex could think of it as Nearmap's little brother, only much more attractively valued, in our view. Let's take a closer look at this aerial imagery and mapping company.
Also in today's edition, a look at cloud based utility bill manager Bill Identity and medical device developer Optiscan Imaging.
Get access to all editions through a 2-week FREE TRIAL. No charge on sign up.
Click here to read the previous edition of Emerging Stocks Down Under published 5 October 2020
For in-depth research reports or to keep up-to-date on the latest Stocks Down Under news see our parent company, Pitt Street Research, or follow us on Facebook and Twitter