Resources Stocks Down Under 3 February 2022: Boab Metals, Triton Minerals, Castile Resources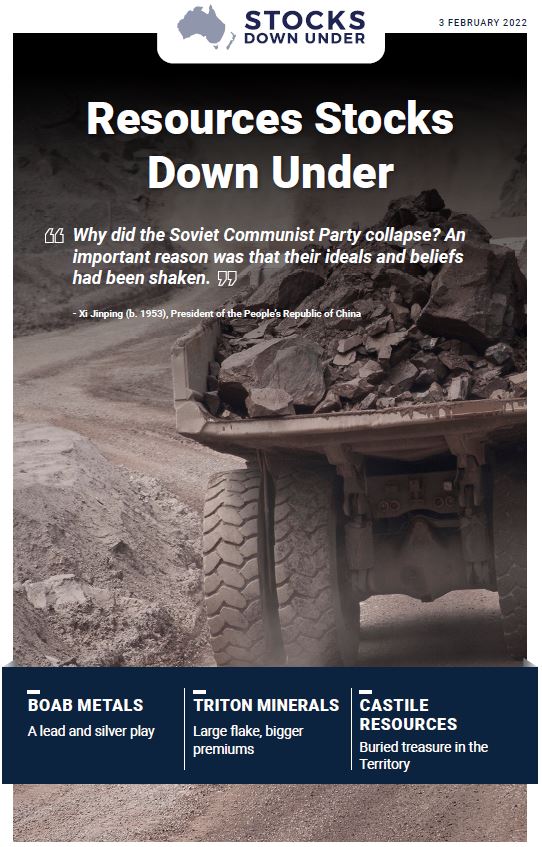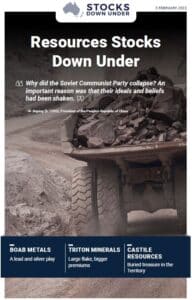 Boab Metals: A lead and silver play
In today's edition of Resources Stocks Down Under, the boab tree, found in the northern part of Western Australia, has strong cultural significance in Australia's history. So, it's no surprise that Boab Metals pays homage for its striking similarities. The Sorby Hills Joint Venture project holds a vast silver and lead deposit, similar to the vast resources the boab tree can offer for those who seek. With 75% ownership, shared with China's Henan Yuguang Gold Lead Co., Boab's flagship project is past the Pre-Feasibility Study stage showing an impressing lead resource with an added bonus of silver. We've seen the recent drillings and think there may be a resource upgrade for the upcoming Definitive Feasibility Study.
Also in today's edition, a look at graphite miner Triton Minerals (ASX: TON) and gold and copper miner Castile Resources (ASX: CST).
Click here to read the previous edition of Resources Stocks Down Under published 27 January 2022
For in-depth research reports or to keep up-to-date on the latest Stocks Down Under news see our parent company, Pitt Street Research, or follow us on Facebook and Twitter.