Emerging Stocks Down Under 22 February 2022: Weebit Nano (ASX:WBT)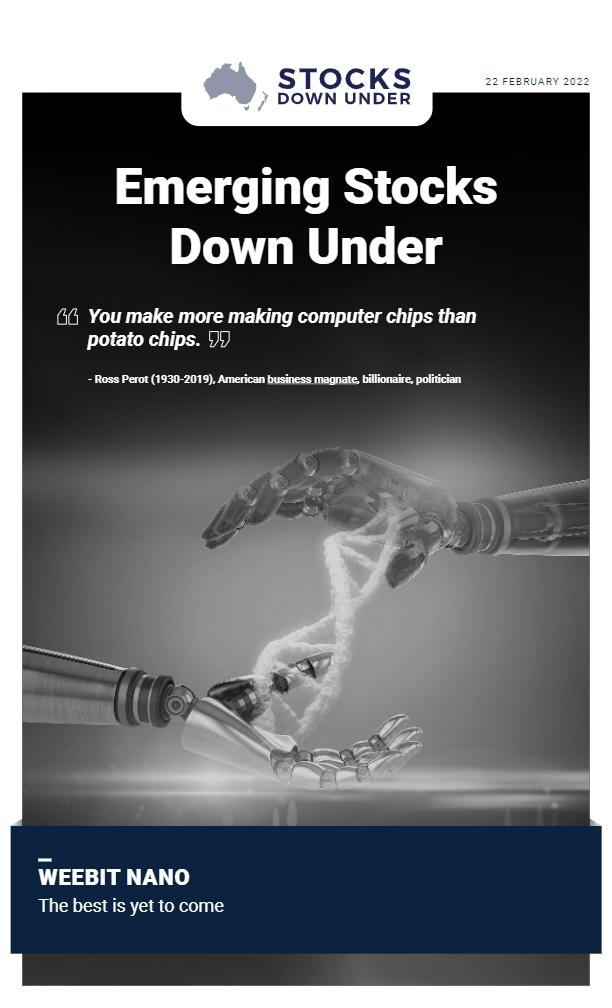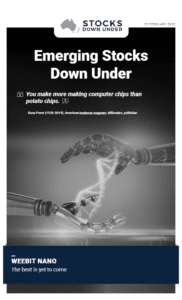 Weebit Nano (ASX:WBT): The best is yet to come
In today's edition of Emerging Stocks Down Under, we look once again at Weebit Nano (ASX:WBT) an Israeli-based semiconductor technology developer. Weebit Nano specialises in a type of computer memory known as Resistive Random Access Memory, or ReRam. Compared to competing technologies, ReRam operates faster but with less energy intensity and greater storage space capabilities. In recent months, Weebit achieved its inaugural commercial deal which should deliver the company its inaugural revenues in the coming months. Once Weebit's technology is qualified we expect further commercial deals. We are also looking forward to seeing Weebit improve its technology further – scaling it to even smaller geometries. Once again, it's four stars from us.
Click here to read the previous edition of Emerging Stocks Down Under published 8 February 2022
For in-depth research reports or to keep up-to-date on the latest Stocks Down Under news see our parent company, Pitt Street Research, or follow us on Facebook and Twitter.