Emerging Stocks Down Under 25 October 2022: Infomedia (ASX:IFM)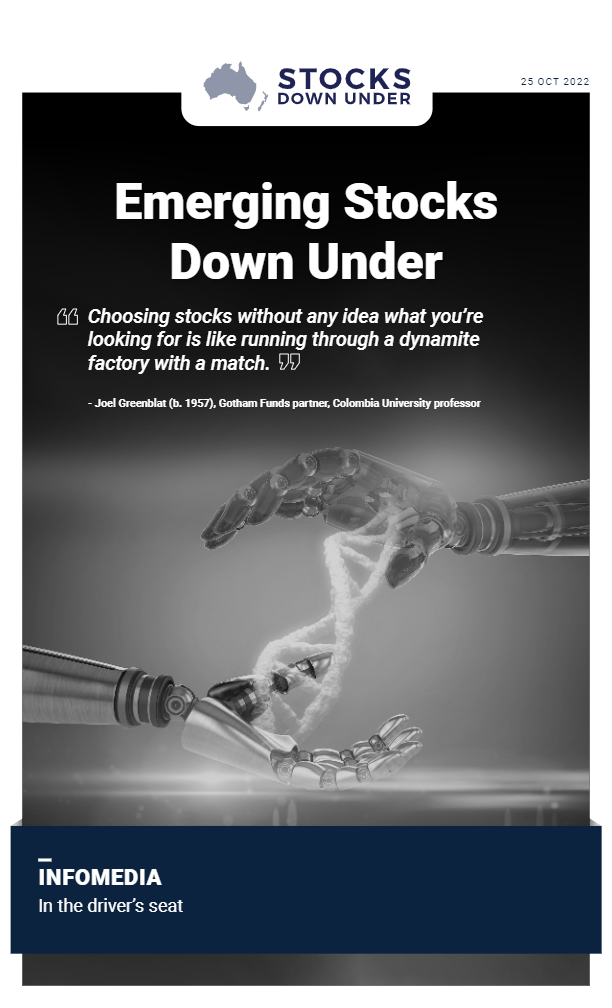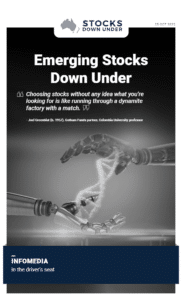 Infomedia (ASX:IFM): In the driver's seat
It has been nearly two and a half years since we covered Infomedia (ASX:IFM) when it traded at $1.57 per share. This company provides cloud-based parts and service software to the global automobile industry. It has over 250,000 active users in 186 countries and it has a healthy geographical mix of revenue (37% from the Americas, 32% from the Asia-Pacific and 31% from Europe). The minimal share price change since our last report would suggest it has been relatively uneventful period for the company. But nothing could be further from the truth.
Click here to read the previous edition of Emerging Stocks Down Under published 18 October 2022.
For in-depth research reports or to keep up-to-date on the latest Stocks Down Under news see our parent company, Pitt Street Research, or follow us on Facebook and Twitter.