Small Cap Stocks Down Under 8 October 2021: Income Asset Management Group, Clean Seas Seafood, Duratec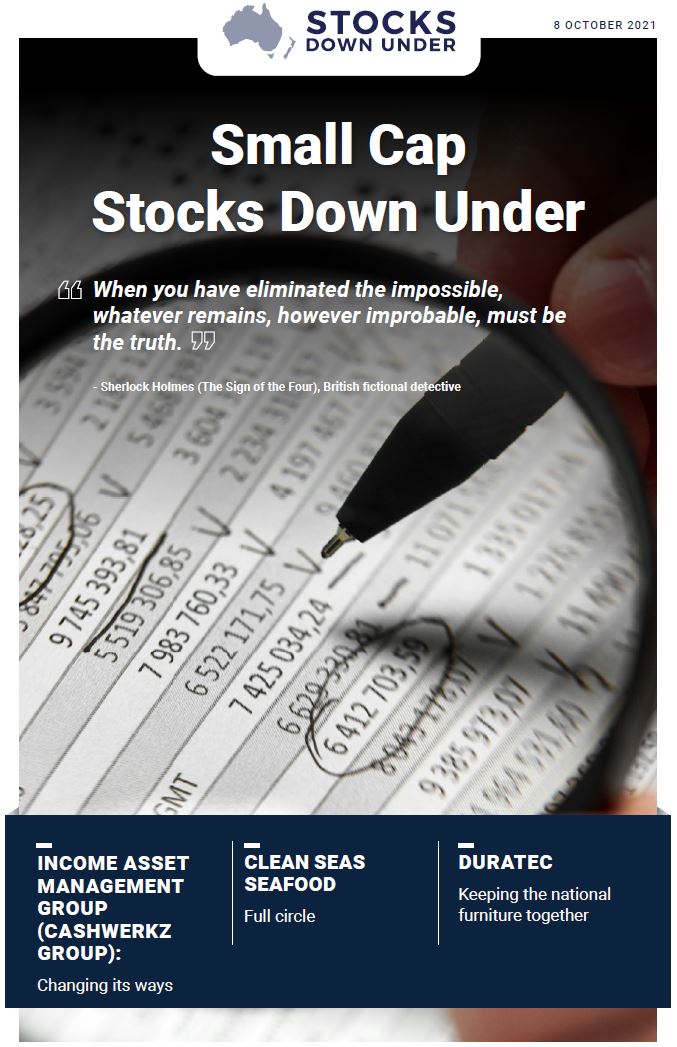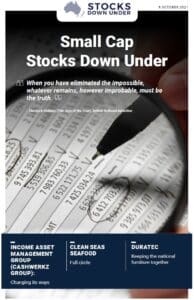 Income Asset Management Group (Cashwerkz Group): Changing its ways
In today's edition of Small Cap Stocks Down Under, based in Brisbane, the Income Asset Management Group (previously known as Cashwerkz Group) provides cash management services online. These services range from fixed-interest brokerage to advisory for fund managers and investors. While the name may seem like that of a new-age start-up, the IAM Group does something that has existed in the financial sector for decades. That said, the company's relatively new platform allows consumers to earn a higher interest rate on their cash by comparing various options online.
Also in today's edition, a look at sustainable seafood producer Clean Seas Seafood (ASX: CSS) and infrastructure advisor Duratec (ASX: DUR)
Click here to read the previous edition of Small Cap Stocks Down Under published 1 October 2021
For in-depth research reports or to keep up-to-date on the latest Stocks Down Under news see our parent company, Pitt Street Research, or follow us on Facebook and Twitter.