Stocks Down Under 4 August 2020: Newscorp, PSC Insurance, Dubber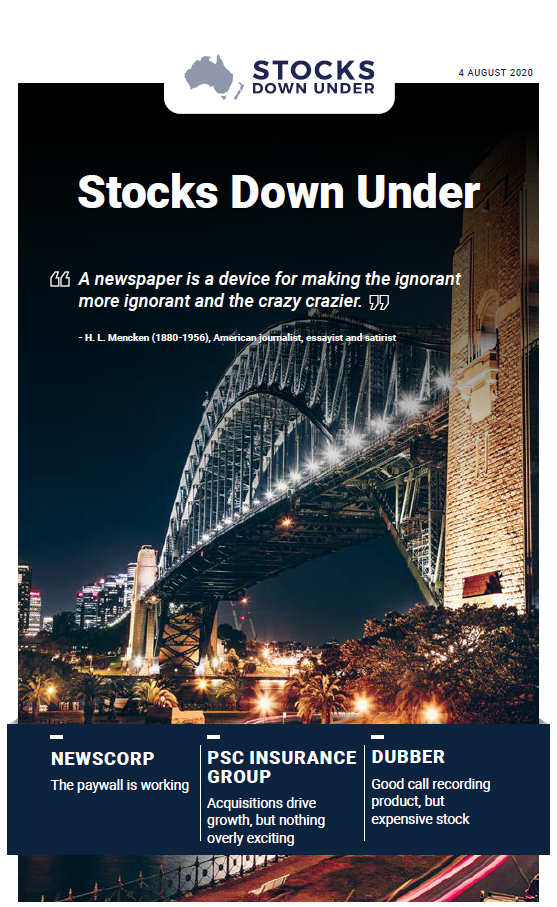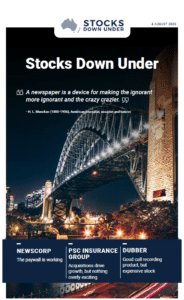 Newscorp: The paywall is working
Many people think that News Corp, as one of the world's leading newspaper publishers, is a stock in decline given the changing nature of the newspaper readership and advertising around the world. We think that view underestimates the ability of the talented people who run News Corp to move their mastheads into the 21st Century. That doesn't mean, however, you need to own the stocks of News Corp right now. We think it's more or less fairly valued.
Also in today's edition, PSC Insurance (ASX:PSI) and call recorder Dubber (ASX:DUB).
Get access to all editions with a FREE TRIAL. No charge on sign up.