Property Stocks Down Under 30 November 2022: Desane Group (ASX:DGH)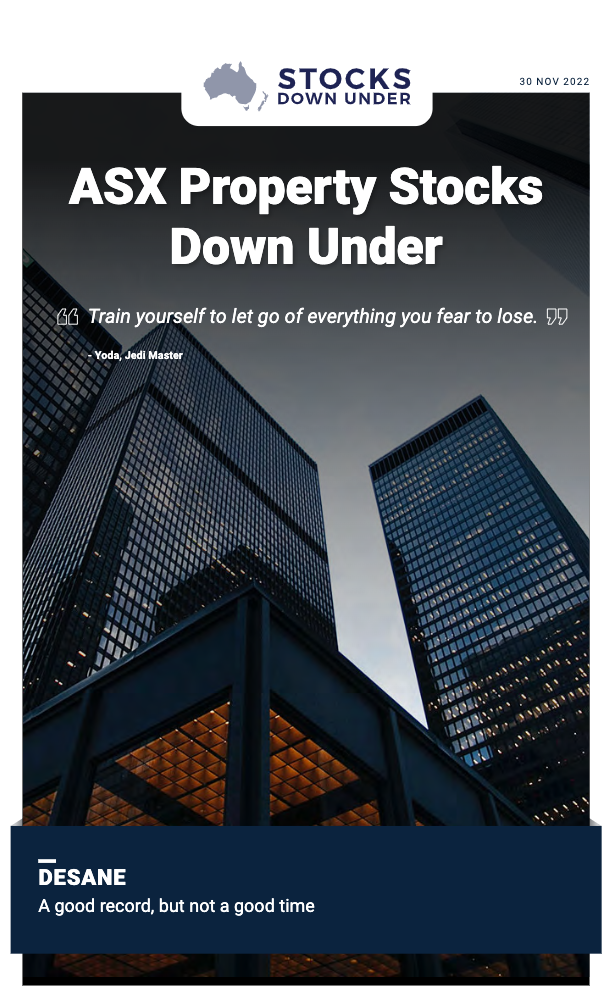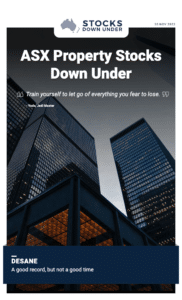 Desane: A good record, but not a good time
There are only a handful of ASX property stocks that trade at a premium to their Net Tangible Assets (NTA) or Net Asset Value (NAV). In 2022, the majority of companies have borne the brunt of the cooling property market. However, only a handful of property stocks are trading at discounts of over 40%. Many of them are asset-scarce and illiquid companies, such as Auckland Real Estate Trust (ASX:AKL) and US Residential Fund (ASX:URF). Then there's Desane Group, an Australian property developer that has been listed since 1987. Does this company deserve to be in the same basket and is there a way out?
Click here to read the previous edition of Property Stocks Down Under published 23 November 2022.
For in-depth research reports or to keep up-to-date on the latest Stocks Down Under news see our parent company, Pitt Street Research, or follow us on Facebook and Twitter.