Property Stocks Down Under 8 June 2022: HomeCo Health & Wellness REIT (ASX:HCW)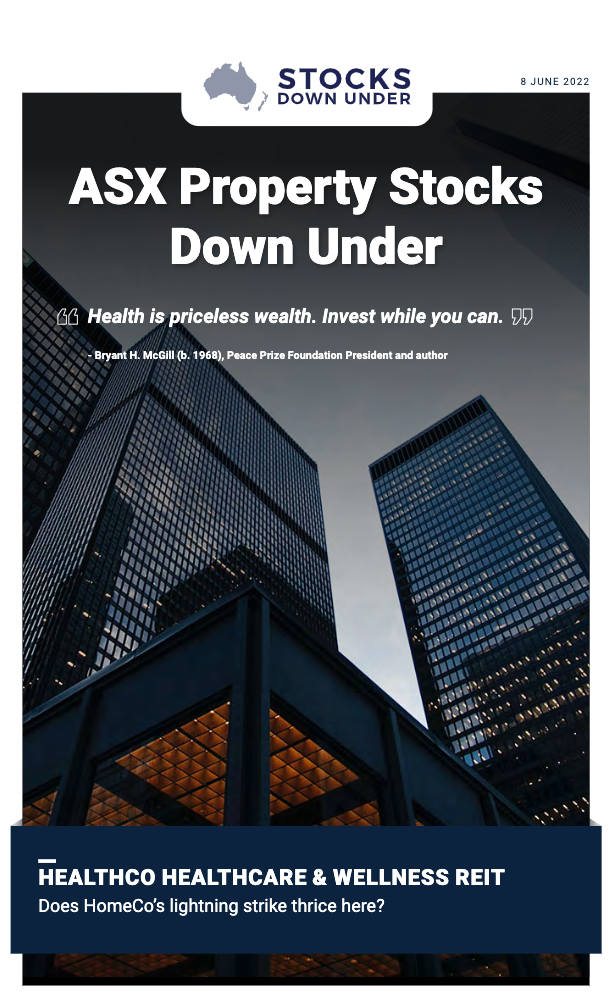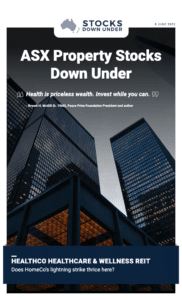 HomeCo Health & Wellness REIT: Does HomeCo's lightning strike thrice here?
After real estate investor Home Consortium (ASX: HMC) listed itself in 2019, it listed its Daily Needs REIT (ASX: HDN) in 2020, followed by the Healthcare and Wellness REIT (ASX: HCW). Raising $650m at $2 per share, HCW was one of the biggest ASX IPOs of 2021 and the biggest real estate float since Charter Hall Long WALE REIT (ASX: CLW) in 2016. Initially it made a solid gain on debut, particularly for an ASX REIT, but shares have come down in the past six months and have lagged ever since. Why have shares declined and should investors bet on a bounce back?
Click here to read the previous edition of Emerging Stocks Down Under published 1 June 2022.
For in-depth research reports or to keep up-to-date on the latest Stocks Down Under news see our parent company, Pitt Street Research, or follow us on Facebook and Twitter.