Resources Stocks Down Under 1 July 2021: Queensland Pacific Metals, Fenix Resources, Province Resources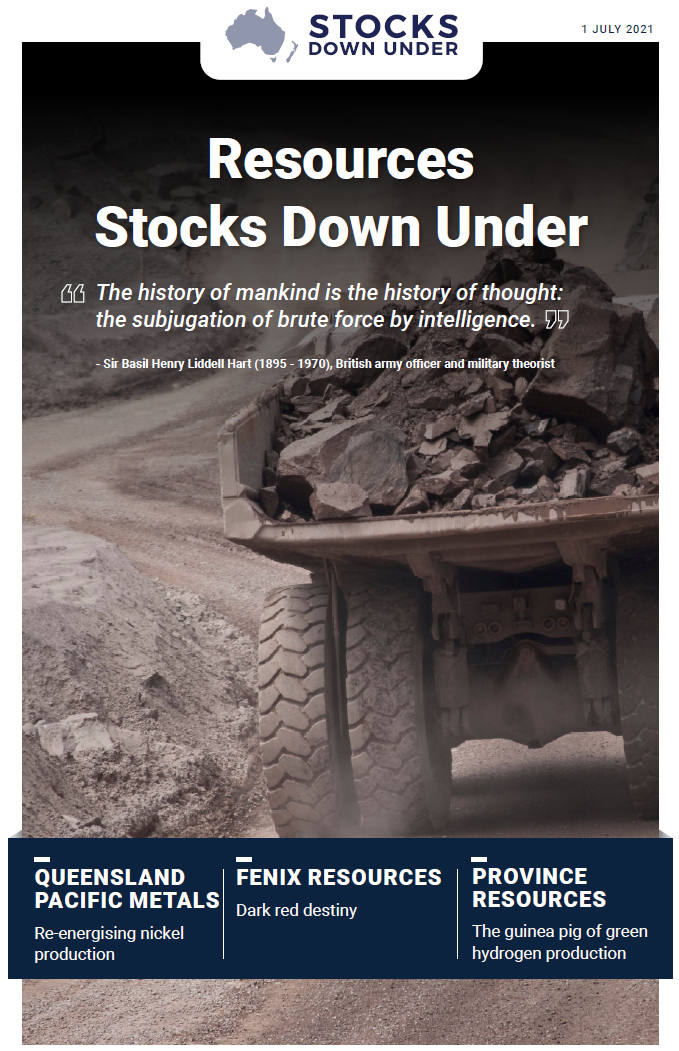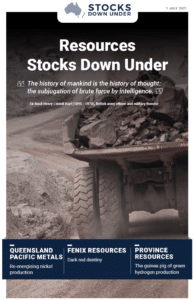 Queensland Pacific Metals: Re-energising nickel production
In today's edition of Resources Stocks Down Under, Queensland Pacific Metals is the owner of the Townsville Energy Chemicals Hub, better known as the 'TECH Project'. TECH is a new production base in our Far North for critical minerals in the lithium battery and Electric Vehicle industries. As the availability of high-grade nickel starts to worry both investors and the industry at large, Queensland Pacific Metals believes this is the right time to try a more cost effective and sustainable way of producing battery minerals at a time when other processing options are seen as high risk and low reward.
Also in today's edition, a look at iron ore miner Fenix Resources (ASX: FEX) and green hydrogen production developer and miner Province Resources (ASX: PRL).
Click here to read the previous edition of Resources Stocks Down Under published 24 June 2021
For in-depth research reports or to keep up-to-date on the latest Stocks Down Under news see our parent company, Pitt Street Research, or follow us on Facebook and Twitter.