Small Cap Stocks Down Under 27 January 2023: Humm (ASX:HUM)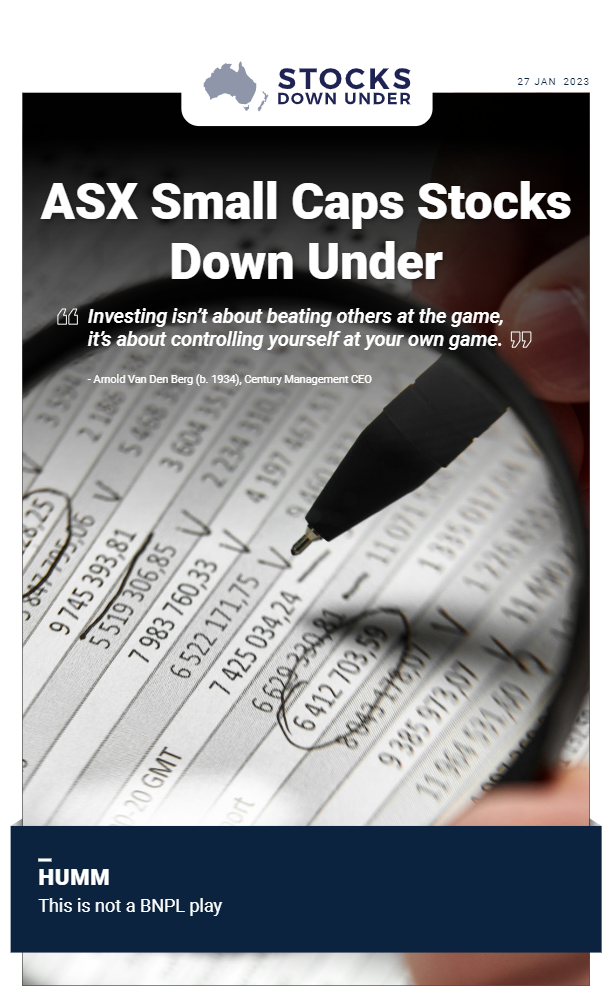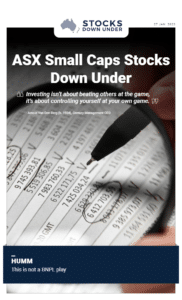 Humm: This is not a BNPL play
There are hopefully not too many companies our readers will dismiss just by seeing the name, without even reading the article. Humm just might be one, however. Obviously, as a company that offers BNPL services, it has been battered by the Tech Wreck of 2022 – albeit not as badly as other companies, such as Zip (ASX:Z1P), given it has a profitable consumer finance business, not to mention a commercial asset finance division that is likewise profitable. But last April's attempt by Humm's management to sell the consumer business Latitude Group (ASX:LFS) did not help its cause. We think investors have taken the sell-off too far, to the point where it is trading at a ~30% discount to Humm's NTA. Particularly given that 9 months later, there has been a major board refresh and a rationalisation of the consumer business.
Click here to read the previous edition of Small Cap Stocks Down Under published 20 January 2023.
For in-depth research reports on ASX-listed stocks, check out our parent company, Pitt Street Research, or follow us on Facebook and Twitter.