There are always a few big stocks at the top of the market that may seem invincible. But will they just stay as they are, or will they get even bigger? In this article, we look at 4 big stocks that you may not think have capacity to get bigger, but we think will.
What are the Best ASX stocks to invest in right now?
Check our buy/sell stock tips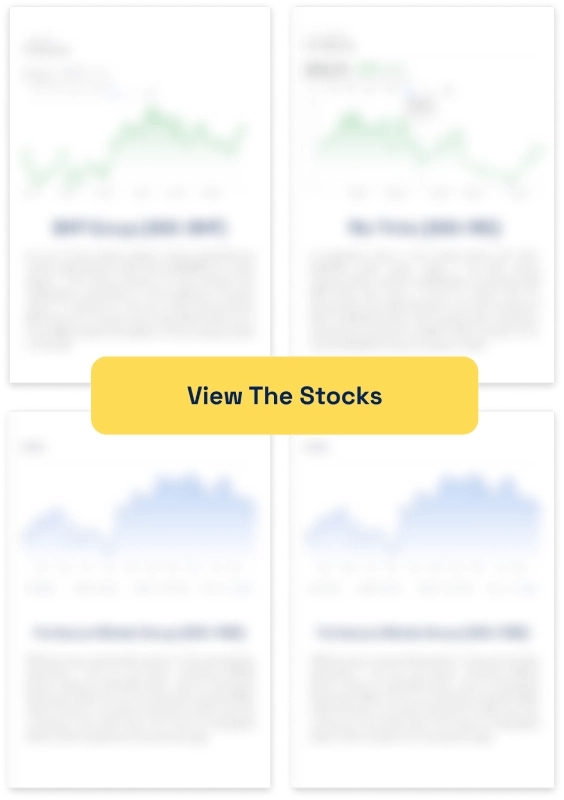 4 big stocks that might get bigger
Coca-Cola (NYSE:KO)
Coca-Cola is a big stock alright, it has a market cap of US$260bn. Its products are sold in over 200 countries and has become a household name for billions of people around the globe.
Don't forget that it isn't just the drink Coke. It has nearly 2 dozen alcohol brands, not to mention milk, bottled coffee and energy drinks. This provides further revenue streams to the company and customers that it otherwise wouldn't have if it just sold Coke.
Case in point: the company's Total Addressable Market is twice as high as five years ago despite the Cola market stagnating. This due to population growth and increased popularity of its new drink categories.
Microsoft
As we've noted elsewhere, Cloud spending is only going in one direction. And Microsoft is surely in a pole position to capitalise on it given its exposure to the market. Yes, even with a US$2.4tn market capitalisation, it could well have more room to grow.
In the company's most recent results, it made US$24bn in Cloud revenues, a figure that was up 15% year on year.
Walmart (NYSE:WMT)
This company has a market cap of US$425.7bn and is the largest company by revenue and people employed. It has been a good year for the company as it has proven resilient to inflation. But we think in the longer-term, it could be placed to gain the upper hand on Amazon in the eCommerce space.
We take courage in its advantages over its peers, including its logistics and store networks, its cash reserves, the fact that it is a 'one stop shop' as well as the mix of goods, both essentials that are purchased regularly and bigger ticket items purchased less frequently but are higher margin for the company.
And while many eCommerce company revenues fell in FY23, Walmart's eCommerce revenues rose.
McDonalds (ASX:MCD)
The world's largest and most famous restaurant chain has a market capitalisation of just over US$200bn. It has 40,000 restaurants worldwide that employ 2.2m people as employees or franchisees and serve 65m people each day.
Like Coca-Cola, it has grown significantly in the last 5 years. It has grown systemwide sales by $22bn and revenue by $2bn. Free cash flow conversion is 89% and its Operating margin 44.8% vs 43.1% 5 years ago.
Current CEO Chris Kempczinski is a big believer in the following quote from Ray Kroc: 'either you're green and you're growing or you are ripe and you are rotting'. So, McDonalds is planning for a big future, both short and long-term.
McDonalds has 100 new restaurants in the pipeline in Australia alone, one third of which will be in regional areas. There is inevitably a far larger pipeline when the rest of the world is taken into account. And the company is well placed to edge out its competitors given the head office-favourable franchise conditions and the 'value for money' proposition for consumers in good and bad economic times alike.
Stocks Down Under Concierge is here to help you pick winning stocks!
The team at Stocks Down Under have been in the markets since the mid-90s and we have gone through many ups and downs. We have written about every sector!
Our Concierge BUY and SELL service picks the best stocks on ASX. We won't just tell you what to buy – we give you a buy range, price target and stop loss level in order to maximise total returns. And we will only recommend very high conviction stocks where substantial due diligence has been conducted.
Our performance is well ahead of the ASX200 and All Ords.
You can try out Concierge … for FREE.
GET A FREE TRIAL TO CONCIERGE TODAY
There's no credit card needed – the trial expires automatically.


Stocks Down Under
Average rating:
0 reviews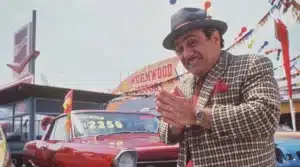 Why do ASX companies raise capital at a discount? This is a question many investors ask when they are diluted…
The relationship between the performance of Airline stocks and fuel prices has seemingly been forgotten in the past couple of…
African mining countries offer a lot of potential for ASX resources companies and their investors, but also a lot of…