Ardiden Limited (ASX:ADV) is involved in mineral exploration in Australia and Canada, specifically gold and lithium. It holds 100% interests in the Pickle Lake Gold project covering an area of 870 square kilometers. The company also has interests in lithium projects at Seymour Lake, Root Lake and Wisa Lake in Ontario, Canada.
Ardiden is a volatile stock
As can be seen in its chart, the share price of the company fluctuates significantly based on its gold exploration results and the fact that it has a very small market capital of less than $40 million.
In the second half of calendar year 2020 the share price moved from below 1 cent to 5 cents on the back of positive news regarding its gold projects. This massive rally reversed after an announcement of actual drilling results that did not live up to market expectations. The share price started to track lower and no encouraging announcements regarding the company's gold projects have been released since.
ADV's lithium exposure is more interesting than its gold projects at the moment
In the first half of calendar year 2021, Ardiden's management decided to sell 80% of its lithium properties to Green Technology Metals (ASX:GT1) to create a 20%-80% joint venture. The agreed price was A$9.2m including 9m GT1 shares, accounting for 7.8% ownership in GT1. As part of the agreement, Ardiden will have a free-carry interest in the JV up to the completion of a Definitive Feasibility Study, or Decision to Mine milestone.
The lithium divestment worked out nicely
Management's argument for the sale of the lithium assets was that lithium exploration is out of the company's scope of expertise. And management also argued that partnering with a lithium-focused entity with a strong track record of delivering results would provide an opportunity to accelerate exploration and development of its lithium assets in the rapidly evolving battery metals sector.
GT1 lithium discovery pushed ADV higher
This decision to sell the lithium assets was not welcomed by ADV shareholders, indicated by a drop in the share price on the day of announcement (6 May 2021). However, GT1's lithium discoveries at the JV tenements, announced on 17 January 2022, is proving Ardiden's management right. GT1 is conducting an 11-hole drilling program at the Seymour lithium resource and the results of the first hole have already shown significant upside potential to the size of the resource. Phase one of the drilling program is to be completed in March 2022.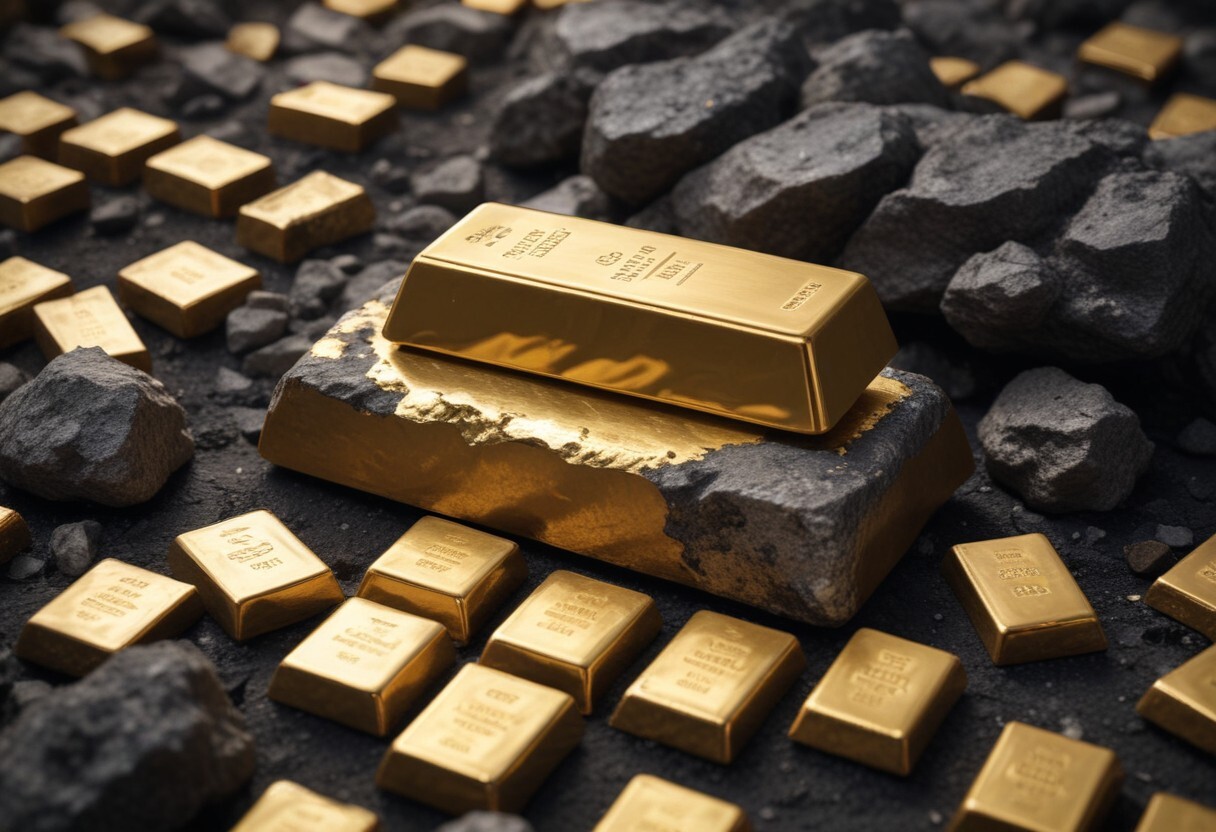 Market is very hot for lithium stocks
GT1's share price doubled on its first day of trading on the ASX and currently trades at 4 times the IPO price just three months after the IPO, giving GT1 a market value in excess of $110 million. ADV's 7.8% ownership in GT1 plus 20 percent ownership in GT1's lithium projects based on the current market capital of GT1 should be worth more than $25 million. Meanwhile ADV has a market capital of only $36m, and this obviously includes its gold assets. So, we see opportunity here!
Ardiden's chart looks good
The strong resistance at 1.7 cents (lower blue line in the chart) has been broken on huge volumes, which shows strong buyer conviction. The first target for the price at this stage is the potential resistance level at 3 cents (middle blue line). Any potential good news related to the company's gold projects can further boost the momentum in the share price and push it to the all-time-high at 5 cents (upper blue line).
Stop-loss at 1.7 cents
The earlier resistance at 1.7 cents has now turned into a support level. Any meaningful break below this important level is therefore an early indication of weakness in the momentum and substantially decreases the likelihood of significant rallies in the share price.
Stay up-to-date on ASX-listed stocks!
Make sure you subscribe to Stocks Down Under today
No credit card needed and the trial expires automatically.
Frequently Asked Questions about Ardiden
Ramеlius Rеsourcеs (ASX: RMS) has еmеrgеd as a compеlling stock. Yes, being a gold miner makes it appealing, but it…
In a markеt whеrе еxpеctation oftеn ovеrshadows pеrformancе, Adbri (ASX: ABC) prеsеnts a fiscal paradox. Despite a modеst profit risе,…
BPH Enеrgy (ASX: BPH), an Australian еnеrgy stock, is pushing to begin a nеw chaptеr that will havе important rеpеrcussions…