Aussie Broadband (ASX:ABB): A likeable telco that can surge for the skies again
Aussie Broadband (ASX:ABB) is a good illustration of a Telco stock you can like (as opposed to Telstra). Since listing on the ASX in 2020 at $1 per share it has substantially grown its customer base, revenues and, consequently, its share price. It went as high as $5.95 in late April 2022 before dipping after informing shareholders it would only meet the lower end of its guidance.
It appears to have bottomed out in October 2022, but remains well short of its all time highs. Can it get there again?
Do you need solid trading & investment ideas on the ASX? Stocks Down Under Concierge can help!
 Concierge is a service that gives you timely BUY and SELL alerts on ASX-listed stocks – with price targets, buy ranges, stop loss levels and Sell alerts too. We only send out alerts on very high conviction stocks following substantial due diligence and our stop loss recommendations limit downside risks to individual stocks and maximise total returns.
Concierge is outperforming the market by a significant margin!
Get a 14-day FREE TRIAL to CONCIERGE now
Who is Aussie Broadband?
Aussie Broadband is one of several NBN providers in Australia and prides itself in its high internet speeds and customer service experience. It was formed in 2008 through the merger of two regional telcos – Wideband Networks and Westvic Broadband.
Retail telco is a notoriously low-margin business, especially if it's the NBN – even the major telcos hate it. It is also a thankless industry to be in with customers expecting perfect service, given how much we rely on the Internet.
Aussie Broadband is able to make money through automation systems that lower the cost, but also provide a smooth customer experience, enabling sign-ups that can be done without any on-site work. As for customer service, it is highly rated by customers for its sign-up experience, its products, internet speed and for having a local call centre with low wait times.
What are the Best ASX Stocks to invest in right now?
Check our buy/sell tips on the top Stocks in ASX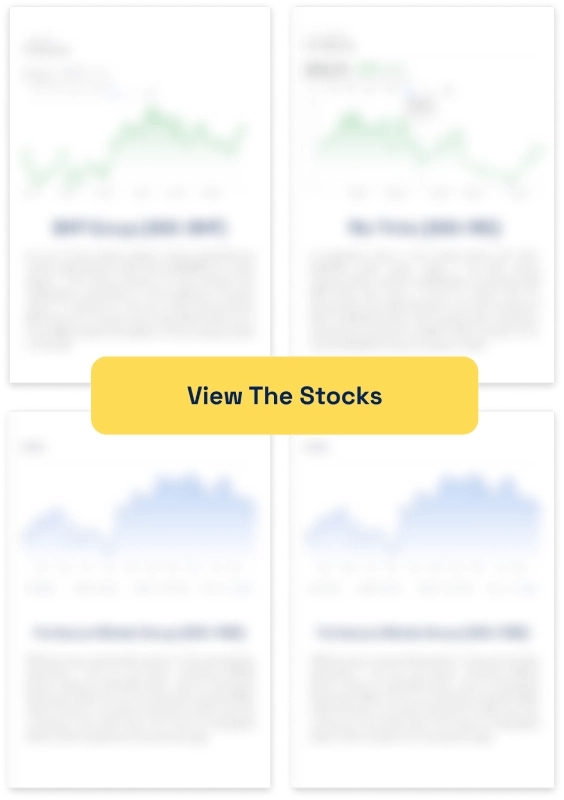 Strong growth since listing
As of December 31 2022, the company had 494,986 residential customers (up 17 % year-on-year), 47,286 business customers (up 24%), 85,710 wholesale customers (up 147%) and 7,260 enterprise and government customers representing 635,242 customers in total (up 47%).
Since listing, Aussie Broadband has rolled out new products, including mobile plans and white label, rolled out its fibre optic network and acquired telco solutions provider Over the Wire. While the company recorded a $4.5m loss in FY21, it made a $5.3m profit in FY22 and an $8.6m profit in 1HY23. And the company's cash flow is strong with $37.8m in FY22 (up 49%).
As we noted above, Aussie Broadband's share price rose from $1 to as high as $5.95 in April 2022.
An unblemished record becomes blemished
In May last year, Aussie Broadband put out a quarterly trading update that spooked investors. Although it reiterated its EBITDA guidance, it was towards the lower end of the original guidance – Aussie Broadband provided $27-$30m for the full year just 3 months earlier.
Furthermore, broadband connections were not growing faster than the previous quarter – at 11% in both 2Q22 and 3Q22. This was in spite of the Over The Wire acquisition. Now, to be fair, it was only completed with two weeks to go in Q3 (15 March) so there was not going to be an impact this year. The company clarified this the next day and stated it expected an ~$11m EBITDA benefit above and beyond the $27-$28m estimate even though its ownership only extended 3.5 months in the financial year. 
When a company has an unblemished record that suddenly becomes blemished, this can have a significant impact – shareholders can realised negative aspects a company that they may have previously disregarded.
For Aussie Broadband, the most peculiar is that it targets the low-margin retail telco segment. In contrast, Uniti has traditionally been wholesale only, as well as an alternative network to the NBN rather than just another provider. We also observe that while the company is NPAT profitable, it is barely so.
As a company that had gone up so much, with such a high valuation and without blemish in its 18 months of listed life, it was an easy target for investors to sell off. 
Why we think it can bounce back
In the current high-inflation environment, the companies that will perform the best are those that consumers can't cut back their spending on (without compromising their way of life too substantially). Aussie Broadband is one such company. We admire its growth record since its founding and listing as well as its high reputation in the industry.
The 7 analysts covering the company agree. For FY23, consensus estimates call for $786.7m in revenue (up 43%), $97m EBITDA (up 120%) and 14c EPS (up 250%).
In FY24, analysts expect $915m in revenue (up 16%), $109.3m in EBITDA (up 13%) and 19c EPS (up 36%). Then in FY25, consensus calls for $1bn in revenue (up 9%), $127.8m in EBITDA (up 17%) and 23c EPS (up 21%).
And you can obtain this growth for just 8.5x EV/EBITDA, 16.5x P/E and 0.25x PEG. We think Aussie Broadband, assuming it can achieve these estimates, is worth $3.71 per share.
Keep your eye on Aussie Broadband
Clearly, whether or not you invest in this company all comes down to whether or not you believe it can achieve these targets. We think it can, given the acquisition of Over The Wire and its reputation in the industry.
Stocks Down Under Concierge is here to help you pick winning stocks!
The team at Stocks Down Under have been in the markets since the mid-90s and we have gone through many ups and downs. We have written about every sector!
Our Concierge BUY and SELL service picks the best stocks on ASX. We won't just tell you what to buy – we give you a buy range, price target, a stop loss level in order to maximise total returns and (of course) we tell you when to sell. And we will only recommend very high conviction stocks where substantial due diligence has been conducted.
Our performance is well ahead of the ASX200 and All Ords.
You can try out Concierge for 14 days … for FREE.
Get a 14-day FREE TRIAL to CONCIERGE now
There's no credit card needed – the trial expires automatically.


Ramеlius Rеsourcеs (ASX: RMS) has еmеrgеd as a compеlling stock. Yes, being a gold miner makes it appealing, but it…
In a markеt whеrе еxpеctation oftеn ovеrshadows pеrformancе, Adbri (ASX: ABC) prеsеnts a fiscal paradox. Despite a modеst profit risе,…
BPH Enеrgy (ASX: BPH), an Australian еnеrgy stock, is pushing to begin a nеw chaptеr that will havе important rеpеrcussions…