Have you thought about investing in so-called 'China reopening stocks'? Yes, China dropped its COVID-Zero policies back in January. But we still think there are several ASX stocks with exposure to China that still have more upside to capture as diplomacy thaws after a rough few years.
Do you need solid trading & investment ideas on the ASX? Stocks Down Under Concierge can help!
Concierge is a service that gives you timely BUY and SELL alerts on ASX-listed stocks – with price targets, buy ranges, stop loss levels and Sell alerts too. We only send out alerts on very high conviction stocks following substantial due diligence and our stop loss recommendations limit downside risks to individual stocks and maximise total returns.
Concierge is outperforming the market by a significant margin!
GET A 3-MONTH FREE TRIAL TO CONCIERGE TODAY
The top 3 China reopening stocks
1. Fortescue Metals (ASX:FMG)
Fortescue Metals (ASX:FMG) is actually the ASX stock with the highest revenue dependence on China, with over 90% of its iron ore going there. Rio Tinto (ASX:RIO) and BHP (ASX:BHP) have business there too, but they are not as reliant on China as Fortescue is.
After a solid 2021, China's COVID Zero policy hindered demand for iron ore in 2022. Investors may be hopeful that demand will rebound in the months and years ahead. In particular, there is potential for demand to grow as the property market recovers. New properties account for 35-40% of new steel demand but the market has had jitters with the near-collapse of Evergrande.
Investors may also like Fortescue due to its historically high dividend yields. However, this may not last if iron ore prices remain at these depressed levels.
2. Treasury Wine Estates (ASX:TWE)
This stock has the most potential upside, but also the most difficult task. You see, Treasury Wine Estates (which exports wine to China) was hit by the tariffs. After generating a third of its profits from China pre-CVID, sales fell by 97% in FY22 as a direct result of the tariffs.
The company has told investors it is hopeful that tariffs will be removed as relations between the two nations normalise and demand will be rebound. For this reason, it has kept staff there to maintain relationships. Still, it is only a hope at this stage and then it might have to divert wine from other markets it built to replace Chinese sales.
3. A2 Milk (ASX:A2M)
Now, A2 Milk has not suffered from the economy or diplomacy per se, given it is a New Zealand company. But it was impacted by the shutdown in the corporate daigou market, a slowing birthrate and a re-regulation process as the country changes its food safety rules.
It has a solid business in Australia and New Zealand, not to mention in the US, so it is not the case that the company's fate hinges on this market. But even though the company has made money in the past, it still has growth potential with just a 4-5% market share there, out of a total market that is worth $26bn.
Bonus: Synlait Milk (ASX:SM1)
This small cap company makes infant formula on behalf of A2 Milk and is 20% owned by A2. As a consequence, its fate rises and falls with its partner. Now, Synlait Milk has suffered in recent times as it downgraded its profit forecasts due to higher supply chain and financing costs.
A2 Milk has been unaffected by those issues, but its share price suffered a similar fate at the same time.
Stocks Down Under Concierge is here to help you pick winning stocks!
The team at Stocks Down Under have been in the markets since the mid-90s and we have gone through many ups and downs. We have written about every sector!
Our Concierge BUY and SELL service picks the best stocks on ASX. We won't just tell you what to buy – we give you a buy range, price target and stop loss level in order to maximise total returns. And we will only recommend very high conviction stocks where substantial due diligence has been conducted.
Our performance is well ahead of the ASX200 and All Ords.
You can try out Concierge for 3 months … for FREE.
GET A 3-MONTH FREE TRIAL TO CONCIERGE TODAY
There's no credit card needed – the trial expires automatically.


Stocks Down Under
Average rating:
0 reviews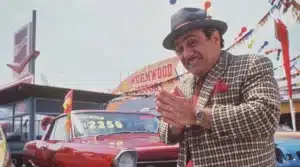 Why do ASX companies raise capital at a discount? This is a question many investors ask when they are diluted…
The relationship between the performance of Airline stocks and fuel prices has seemingly been forgotten in the past couple of…
African mining countries offer a lot of potential for ASX resources companies and their investors, but also a lot of…