Colgate (NYSE:CL): There's more to it than toothpaste – it could be the best way to profit from the growth in pet products!
In Australia, we know Colgate (NYSE:CL) primarily as a toothpaste brand. But there's a lot more to this 217-year old company than you may think. We think this stock may be the best way to gain exposure to the growth in pet care.
SIGN UP FOR THE STOCKS DOWN UNDER NEWSLETTER NOW!
Who is Colgate?
Colgate is a consumer products company, headquartered in Manhattan, New York and present all over the world. Its purpose is 'Reimagining a healthier future for all people, their pets and our planet'.
Named after co-founded William Colgate, it sells toothpaste but brands across pet nutrition, personal care and home care. It sells products ranging from Palmolive shampoo, to Hills pet-food, Ajax home cleaning products even an LED device that can remove 10 years worth of stains in just 3 days. It is highly diversified in its revenue stream with no geography with over 22% – that title held by Latin America. It has a 55-45 revenue split between developing markets and emerging markets.
While inflation has led to many consumer companies' products falling, it as been the opposite with Colgate, even as it raised prices.
Colgate has been paying dividends to shareholders for 128 years and has raised dividends consistently for the past 60 years. It has returned US$28bn to shareholders, through dividends and stock buybacks, over the last decade. It has one of the best ESG angles of any company as it expands into more countries – reaching children worldwide in countries with poor oral health standards.
The best way to gain exposure to pet care
We all know the pet market is growing substantially with the spike in pet ownership during the pandemic. Colgate is exposed to this area with its Hills Pet nutrition products. Although they only account for 22% of the company's total sales, it is growing faster than any other segment. In the June quarter of 2023, it recorded $1.06bn in net sales, up 16.2% year on year. The company's entire sales only rose by 7.5%.
The company anticipates further sales growth as it captures more of the market, having undertaken the purchase of brownfield facilities from other companies and building of its own facilities. Fortune Business Insights estimates that the market is worth US$246.7bn right now and will grow to US$368.9bn by 2030 – representing a CAGR of 5.92%. As many pet owners can attest to, pets can be like family members. So pet owners won't be cutting back expenditure on their furry (or feathered) friends.
Good growth to come, yet reasonably valued
For the full 2023, the company expects net sales growth to be 5-8%. Consensus estimates expect $19.3bn in revenue (up 9%) and $2.84 EPS (up 33%). For 2024, $20.2bn in revenue (up 4%) and $3.44 EPS (up 24%).
The mean target price, drawn from 19 analysts, is US$84.84 per share (a premium of 9% to the current share price). It is trading at 14.7x EV/EBITDA and 22.45x P/E for FY24, both only a slight premium to the average across S&P 500 stocks. And it is trading at a PEG of 0.93x.
Our models indicates it is worth $89.31 per share – a 15.2% premium to the current share price.
Colgate set for good things
It is hard to find companies with consistent, solid EPS growth forecasted over the next couple of years and are trading at a discount to consensus estimates. But Colgate is one of them and we are optimistic about its future prospects.
Stocks Down Under Concierge is here to help you pick winning stocks!
The team at Stocks Down Under have been in the markets since the mid-90s and we have gone through many ups and downs. We have written about every sector!
Our Concierge BUY and SELL service picks the best stocks on ASX. We won't just tell you what to buy – we give you a buy range, price target and stop loss level in order to maximise total returns. And we will only recommend very high conviction stocks where substantial due diligence has been conducted.
Our performance is well ahead of the ASX200 and All Ords.
You can try out Concierge … for FREE.
GET A FREE TRIAL TO CONCIERGE TODAY
There's no credit card needed – the trial expires automatically.


Stocks Down Under
Average rating:
0 reviews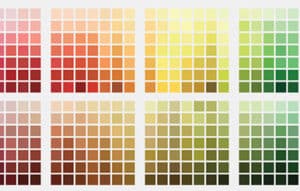 Sherwin Williams (NYSE:SHW) is a 157-year-old paint company from Cleveland, Ohio. This week's international stock of the week is one…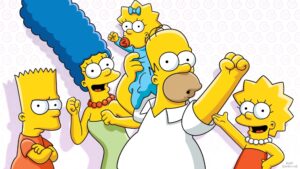 We thought we'd have a bit of fun with our ASX stocks focus for a change. We've watched some companies closer…
If investing in resources stocks (particularly junior explorers) is too risky, another option is investing in metal exchanges. But is…