3 December 2020
Every last Friday of November, right after Thanksgiving in the United States, shoppers around the world go nuts on Black Friday sales. Black Friday derived its name from the term "into the black", which refers to becoming profitable as this has historically been the one day retailors could count on massive sales and black numbers in their profit & loss account.
For this year, Sensormatic Solutions predicted that traffic in stores would fall by 52.1%, while online spending was expected to shoot up by 21.6% in the United States. It is important to note that the United States sees the majority of its online sales on "Cyber Monday," the Monday after. Cyber Monday is predicted to see between 15% and 35% growth to between US$10.8bn and US$12.7bn.
In terms of Australia, the National Retail Association has projected $5.3bn in total sales between Black Friday and Cyber Monday, of which $1.8bn online. The Association also predicts online spending between Black Friday and Christmas is likely to rise 53% year-over-year to $5.2bn, while brick-and-mortar sales are expected to only increase 5% to $52.3bn.
Australia's preeminent online retailer
So, how can you, as an investor, take full advantage of this trend? We have one company in mind: Kogan.com (ASX: KGN). Our current rating for Kogan is four stars and we last wrote about the stock on 24 August 2020 when it was trading at $21.74 a share. The stock recently suffered a pullback to its current price of $16.40 after Morningstar issued a report valuing Kogan at $10.50 per share amidst overall market concern that the COVID-19 bump is over.
We believe Morningstar and the market are wrong on this front. One of the hallmarks of Kogan's COVID-19 sales rise was the sharp uptick in new users signing up for its loyalty program as well as over 40% of customers making a repeat purchase within one month. Additionally, 1HY21 has so far seen consistent record high revenue and EBITDA figures coming out of the company during its monthly reports, with FY21 year-to-date showing a 268.8% year-over-year rise in adjusted EBITDA and 61.4% growth in active customers in October 2020 alone.
Kogan should be able to benefit from the accelerated trend to online sales
All-in-all, we think the market and Morningstar have this one wrong. We believe COVID-19 produced an acceleration in the transition to online shopping with Kogan slated to be one of the main ASX-listed beneficiaries of this permanent shift. While we are not denying that Australia may see a slowdown in online sales growth once the country fully opens up again, we believe many of the customers that are now being first introduced to Kogan are likely going to stay for a long-time. Cyber sales for this holiday period are predicted to be huge, and if there was one company we think investors need to look at to take advantage its Kogan.com.
Want to become a better investor. Let us help you!
Get our 4 publications per week on ASX-listed
large, mid and small cap companies across all sectors
Model portfolios
Investor Webinars
Get access to all editions through a 30-day FREE TRIAL.
No credit card required!
Sometimes stocks with high capex are worth avoiding. Too much capex might require constant capital injections and shareholder dilution. Some industries…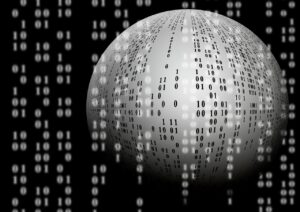 This week's domestic stock deep dive is on Pointerra (ASX:3DP), one of the ASX's few data analytics company. It has…
Darden Restaurants (NYSE:DRI) is the subject of this week's international stock deep dive. It is the largest full-service restaurant company in…