Thursday 17 December 2020
Listed companies these days are complicated things. The technology, the products, the markets and even the terminology just seems to get more complicated with every passing year. Which means that for many investors, be they professional or lay, it can get harder and harder to stay on top of a company and figure out if its stock is a buy or a sell, or maybe just a hold. Sometimes, however, the directors of those companies make it very easy, by buying or selling the stock themselves.
ASX Listing Rule 3.19A requires ASX-listed entities to disclose whether there has been a change of interest on the part of a director no more than five days after the change occurs. The company does so via the filing of a so-called 'Appendix 3Y' notice with the ASX, Appendix 3Y being one of 37 Appendices to the Listing Rules.
We find that Appendix 3Y notices are a great way to keep track of companies that are going places. When a director is buying the stock, he or she does so knowing a lot more about the company than just about any other investor in the market. Obviously, directors can't 'insider trade', so the information has to be formally disclosed before he or she can trade. But there's only so much knowledge any investor can cope with on any one day, so the information advantage will always remain with the director doing the trading. That's why, when we're working our way through a company's announcements, we love it when we come to an Appendix 3Y notice.
An Appendix 3Y filing follows a standard format. The place you want to scroll to when looking at one is the box on page 2 of the filing marked 'Nature of Change'. What you want to see next to that box is 'On market purchase of shares'.
Exhibit A: Perenti Global
A good example of where Appendix 3Y notices can take you is the mining services company Perenti Group, ASX: PRN. We noticed back in mid-April that a number of directors had been buying the stock not long after the February-March market rout. Appendix 3Y's for CEO Mark Norwell as well as non-executive directors Andrea Hall and Alex Atkins were all filed with ASX on 14 April. All three were for on-market purchases of stock. Two more followed on 15 April for non-executive directors Robert Cole and Mark Hine. That was good enough for us, since Perenti only has a seven-person board. Perenti stock had been $2.36 on 5 November 2019 but by 23 March, at the bottom of the Corona Crash, it was only 48 cents. Sure, by 14 April Perenti had rebounded to 92 cents, but we took the view there was more life in the stock yet. In our 21 April 2020 article in Stocks Down Under, when Perenti stock had eased back to 79.5 cents, we called it a four-star opportunity and noted the low EV/EBITDA multiple of only 2.7. Eight months later, Perenti closed on 15 December 2020 at $1.37.
Not all Appendix 3Y filings are like the ones we cited above. Some just reflect the fact an executive director has been granted some performance rights or shares in lieu of compensation for board service, and so on. However, the 'On market purchase of shares' filings are the ones to watch.
Firefinch Chairman bought on market recently
Hardly a business day on ASX goes by without some interesting Appendix 3Y filings. One we took notice of earlier this week was from Alistair Cowden, who is Executive Chairman of the Perth-based gold miner Firefinch (ASX: FFX). On Tuesday 15 December he disclosed that he had bought 500,000 Firefinch shares on-market at an average 14.1 cents per share. This trade is one reason we wrote up Firefinch in Resources Stocks Down Under on 17 December with a four-star rating. We commend that article to you. Let's see if this one is not another Perenti, only better, since it reflects a newly-acquired gold mine with a lot of upside potential.
You can read the entire article of Firefinch here: https://stocksdownunder.com/edition/tombador-iron-lucapa-diamond-firefinch-resources-stocks-down-under/
Want to become a better investor. Let us help you!
Get our 4 publications per week on ASX-listed
large, mid and small cap companies across all sectors
Model portfolios
Investor Webinars
Get access to all editions through a 30-day FREE TRIAL.
No credit card required!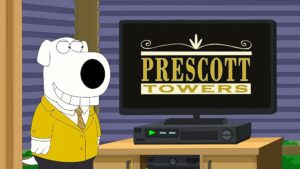 The Rule of 72: Why it might be useful to consider when investing in Stocks Investing in stocks can be…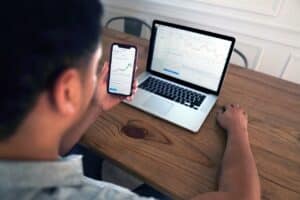 How to tell which stocks to buy? Investing in markets such as the ASX can be an exciting and profitable venture,…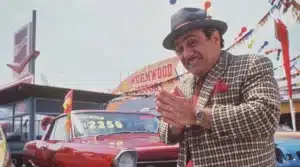 Why do ASX companies raise capital at a discount? This is a question many investors ask when they are diluted…