eGaming stocks are booming, so which ones should investors look at in 2023?
eGaming stocks haven't performed well in recent years even as the global gaming industry has grown exponentially. The global gaming market is expected to reach a staggering $230 billion in 2023, representing an impressive Compound Annual Growth Rate (CAGR) of 6% over the last four years, with eGaming accounting for the majority of this.
The bulk of companies with exposure to this sector saw a surge during the pandemic, only for much of these gains to be lost during 2022. Why did the sector underperform and can it recover?
HAVE YOU SIGNED UP FOR THE STOCKS DOWN UNDER NEWSLETTER YET? SIGN UP NOW
Why the disconnect between the sector performance and company share prices?
Firstly, it's worth noting that eGaming stocks don't just serve retail consumers. There are professional eSports tournaments that attract millions of viewers worldwide and generate significant revenues from viewership subscriptions and sponsorships from leading brands across different industries.
Of course, retail consumer demand is a significant factor too and the industry's ability to quickly adapt to meet their needs has placed it in good stead. For instance, the industry has been quick to adopt Virtual Reality-based (VR) games as the technology has gained traction.
The sector enjoyed significant growth during the pandemic because it was unaffected by restrictions, being able to operate virtually. This has been a reason for its outperformance during the pandemic. However, it is also the reason why the sector has underperformed in the past 12 months, as investor money has chased 're-opening plays' such as travel stocks.
eGaming stocks on the ASX and elsewhere have not performed well
There are only a handful of eGaming stocks on the ASX, although they tend to be small caps as opposed to some overseas' peers.
Nevertheless, some of them enjoyed significant growth during the pandemic. One such company is Playside Studios (ASX:PLY) which is a games developer. It listed at 20c a share, grew seven-fold after its IPO, is currently trading at 48c a share and is still valued at a hefty premium to its IPO price.
Another example is iCandy Interactive (ASX:ICI), which is also a games developer. It too enjoyed growth during the pandemic, but it has given up the bulk of its gains.
eGaming ETF's are a good option
The hype surrounding eGaming stocks led to the formation of two ASX ETFs – Betashares Video Games and Esports ETF (ASX:GAME) and VanEck Video Gaming and Esports ETF (ASX:ESPO). These ETFs are down 10% and 24% since their respective inceptions during the pandemic.
The GAME & ESPO ETFs offer exposure to larger eGaming stocks on overseas markets. Some of the top companies owned by these ETFs are Nintendo (TYO:7974), Netease (HKG:9999), Tencent (HKG:0700) and Nvidia (NDQ:NVDA).
Despite all these companies being multi-billion dollar corporations, they too have endured a difficult 12 months, declining by over 10% each.
Can eGaming stocks recover?
While the short-term appears uncertain, we think that plenty of eGaming stocks present fantastic opportunities for long-term investments. We take heart in the industry's long history of innovation and consequential shareholder value creation over five decades.
However, we think investors are better off investing in the larger global companies, rather than the smaller companies on the ASX. This is because the larger companies will capture a larger share of the value that will be created.
Additionally, as the saga of Animoca Brands illustrates, overseas markets typically place substantially higher valuations on these sorts of companies. Animoca Brands delisted from the ASX in March 2020 at a measly $120m valuation and is now privately held. In its latest investment round, in September 2022, the company was valued at $5.9BN (!). It just goes to show that the ASX may not really know how to value these types of stocks.
Stocks Down Under Concierge is here to help you pick winning stocks!
The team at Stocks Down Under have been in the markets since the mid-90s and we have gone through many ups and downs. We have written about every sector!
Our Concierge BUY and SELL service picks the best stocks on ASX. We won't just tell you what to buy – we give you a buy range, price target and stop loss level in order to maximise total returns. And we will only recommend very high conviction stocks where substantial due diligence has been conducted.
Our performance is well ahead of the ASX200 and All Ords.
You can try out Concierge for 3 months … for FREE.
GET A 3-MONTH FREE TRIAL TO CONCIERGE TODAY
There's no credit card needed – the trial expires automatically.


Stocks Down Under
Average rating:
0 reviews
If investing in resources stocks (particularly junior explorers) is too risky, another option is investing in metal exchanges. But is…
Investors have been excited about Leo Lithium (ASX:LLL) over the past year and so have we! We thought this was…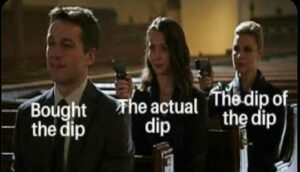 We recap the 5 top investing mistakes that investors make. These mistakes are not the only ones investors make, but…