Investing in NZX shares: Should Aussie investors say 'sweet as' to this >A$150bn market?
Have you ever considered investing in the NZX (New Zealand Exchange)?
As the nearest overseas market to Australia (at least on the East Coast) it is certainly worth knowing about and it might suit some investors.
However, there are both advantages and disadvantages with this market.
SIGN UP FOR THE STOCKS DOWN UNDER NEWSLETTER NOW!
Meet the NZX
New Zealand's bourse has many similarities to Australia's own ASX. The company today is an amalgamation of several regional exchanges, some of which began back in the 19th century.
It has a market cap of NZ$165.5bn which is A$153.bn and hosts roughly 150 listed companies as nearly three dozen ETFs.
The ASX has a market cap of over $2.5bn and over 2,200 securities listed. So you can see the NZX is certainly a smaller exchange compared to Australia.
Nevertheless, it hosts several companies that are dual-listed including Air New Zealand (ASX:AIZ), Michael Hill (ASX:MHJ), A2 Milk (ASX:A2M), Downer (ASX:DOW) and SkyCity (ASX:SKC).
Advantages of investing in the NZX
The NZX's smaller size is both a blessing and a curse for investors.
It allows investors to have less exposure to major overseas markets.
Many of New Zealand's listed companies operate domestically (or just Trans-Tasman), meaning that investors can benefit from sector-specific growth, liquidity and company-specific events without worrying about political or currency risks associated with international markets.
For institutional investors it means that individual investors have more flexibility to buy and sell shares without having to worry about their transactions significantly impacting the overall market pricing.
Also, they can move relatively large amounts of capital in and out with less disruption to the overall market.
Finally, we observe that the NZX has performed better than the ASX in the long run. In the last five years, the NZX 50 has returned 37% while the ASX 200 is only up 18%.
Since the bottom of the GFC in March 2009, the NZX 50 has performed over three times better than the ASX.
Disadvantages of investing in the NZX
The market's smaller size also presents some drawbacks when compared to investing in the ASX or NASDAQ.
Most obviously, investors on the NZX may have fewer investment options, as there are fewer large companies listed on it.
There are also far fewer IPOs on the NZX – there have been some years without any new listings at all, with the most ambitious companies opting to list on the ASX first.
In addition, there is generally less liquidity on the NZX when compared to other global exchanges.
Liquidity refers to how easy it is for investors to buy and sell securities on an exchange. The lower liquidity on the NZX could lead to higher trading costs and wider bid-ask spreads (the difference between buying and selling prices), making it more difficult for investors to make profits from trading.
Finally, there may be a lack of quality research available for stocks listed on the NZX.
Even Kiwi analysts who create research reports tend to focus their attention on larger markets such as Australia, North America and Europe.
This means that investors may not have access to quality investment advice when researching stocks listed in Aeotearoa.
On top of this, you have tax obligations and forex considerations to worry about.
For exchanges such as the US with no shortage of investment opportunities, those worries might be worth it. But not so much for smaller exchanges.
Conclusion
We think Australian investors shouldn't go out of their way to invest in New Zealand's Exchange. Investors wanting global growth options are better suited to larger exchanges where opportunities are more abundant.
Stocks Down Under Concierge is here to help you pick winning stocks!
The team at Stocks Down Under have been in the markets since the mid-90s and we have gone through many ups and downs. We have written about every sector!
Our Concierge BUY and SELL service picks the best stocks on ASX. We won't just tell you what to buy – we give you a buy range, price target, a stop loss level in order to maximise total returns and (of course) we tell you when to sell. And we will only recommend very high conviction stocks where substantial due diligence has been conducted.
Our performance is well ahead of the ASX200 and All Ords.
You can try out Concierge for 3 months … for FREE.
GET A 3-MONTH FREE TRIAL TO CONCIERGE TODAY
There's no credit card needed – the trial expires automatically.


Stocks Down Under
Average rating:
0 reviews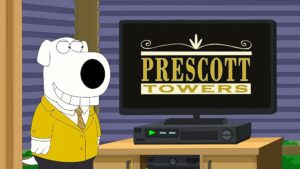 The Rule of 72: Why it might be useful to consider when investing in Stocks Investing in stocks can be…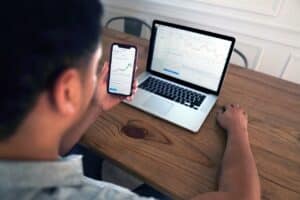 How to tell which stocks to buy? Investing in markets such as the ASX can be an exciting and profitable venture,…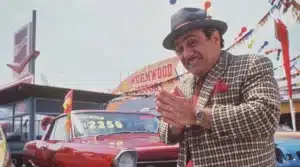 Why do ASX companies raise capital at a discount? This is a question many investors ask when they are diluted…