It's earnings season once again and here are 4 ASX stocks investors should watch
This month, it is earnings season once again.
All ASX stocks have to release financial results every 6 months, no more than 2 months after the end of either the half-year or full-year period.
For companies that have a July to June financial year, 1HY23 results are due by the end of this month. Companies that use the calendar year will be reporting full-year results (for FY22) instead.
Every company's investors will be watching the results closely as will investors looking to buy into the company. Earnings season might provide a final cue to do so, or warn them to stay away.
We think there are 4 stocks that investors should watch this earnings season, not just because these companies are fascinating in their own right, but will also provide some broader insights into each company's respective industry – particularly if they really are 'inflation proof'.
HAVE YOU SIGNED UP FOR THE STOCKS DOWN UNDER NEWSLETTER YET? SIGN UP NOW
4 stocks to watch this earnings season
1. Qantas (ASX:QAN)
It is set to be a bumper earnings season for Australia's flag carrier. As travel has bounced back from the darkest days of the pandemic, Qantas has been one of the main beneficiaries. Consumers have shrugged off 15-year high ticket prices and went on those trips they were forced to postpone because of the pandemic.
Qantas will be reporting results on 23 February. It told shareholders in October that it expects an Underlying Profit Before Tax of between $1.2bn and $1.3bn and upgraded that guidance just six week later to $1.35bn-$1.45bn.
2. Commonwealth Bank (ASX:CBA)
Arguably all bank stocks are worth watching this earnings season, but we think CBA stands out in its own right as Australia's largest bank.
CBA's 1HY23 results will provide a preliminary indication of how interest rates hikes have impacted customers. It will also give a guide to shareholders of the other Big Four banks as to what to expect when they report their 1HY23 results in May.
Admittedly, there will be a better indication of the impact of interest rates at the company's FY23 results, given that a significant proportion of fixed rate mortgages will roll over during 2HY23 and 1HY24. Nevertheless, any negative signs here will likely worry investors about what is to come in future earnings seasons.
Whatever CBA's Net Interest Margin (NIM) and Earnings Per Share (EPS) will turn out to be, many shareholders will likely only care about the Dividend Per Share (DPS). Shareholders will find out on 15 February.
3. Sonic Healthcare (ASX:SHL)
The past few earnings seasons have been strong for Sonic Healthcare (ASX:SHL) and other ASX pathology providers, like Healius (ASX:HLS) and Australian Clinical Labs (ASX:ACL). All of them provided government-funded PCR tests for COVID-19 during the pandemic, a revenue source that has gradually dried up.
Don't get us wrong, pathology is an important branch of medicine and these companies had solid revenue bases pre-pandemic. But any shareholder expecting revenues to be higher than a year ago, will likely be disappointed. But this earnings season will give the first indication as to what a 'new normal' will look like.
Sonic has not given 1HY23 guidance, but it gave a trading update for the first four months back in November. The company's core business revenue is expected to rise by 7% (from $2.3bn to $2.4bn), but COVID-19-related revenues will likely plunge 65% from $795m to $280m. This is expected to result in an 11.7% decrease in revenue from $3.1bn to $2.7bn. The company's EBITDA also expected to decline, by 37% from $991m to $621m.
Sonic will be reporting its results on 16 February.
4. Kogan (ASX:KGN)
Kogan is not on the list because it will record great result this 1HY23 earnings season. As we observed in our article on Kogan earlier this week, the company has suffered from a glut of inventory and a decline in online sales as consumers return to brick and mortar stores.
Kogan is not the only company to endure these issues, other retailers have too. But unlike them, Kogan has no brick and mortar store network to fall back on.
With sales during the first four months in FY23 down 38.2% from FY22, investors shouldn't have high hopes for a strong result. Nevertheless, it will be fascinating to see if the company provides trading figures for January and February to see if these trends are turning around.
Kogan has not provided a specific date for reporting this earnings season. However, if past earnings seasons are any guide, we can expect Kogan to report in the last week of February.
All investors should watch earnings season
Regardless of their investing strategy or investments, we recommend all investors watch their companies' results this earnings season. However, we have singled out these four stocks for all investors to watch because they might provide hints about what is to come for their industry peers, as far as inflation is concerned.
Stocks Down Under Concierge is here to help you pick winning stocks!
The team at Stocks Down Under have been in the markets since the mid-90s and we have gone through many ups and downs. We have written about every sector!
Our Concierge BUY and SELL service picks the best stocks on ASX. We won't just tell you what to buy – we give you a buy range, price target and stop loss level in order to maximise total returns. And we will only recommend very high conviction stocks where substantial due diligence has been conducted.
Our performance is well ahead of the ASX200 and All Ords.
You can try out Concierge for 3 months … for FREE.
GET A 3-MONTH FREE TRIAL TO CONCIERGE TODAY
There's no credit card needed – the trial expires automatically.


If investing in resources stocks (particularly junior explorers) is too risky, another option is investing in metal exchanges. But is…
Investors have been excited about Leo Lithium (ASX:LLL) over the past year and so have we! We thought this was…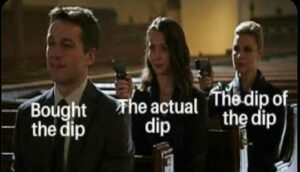 We recap the 5 top investing mistakes that investors make. These mistakes are not the only ones investors make, but…