What are the most important signs to buy a stock? In this article, we recap what we think are the 5 most important signs.
Do you need solid trading & investment ideas on the ASX? Stocks Down Under Concierge can help!
Concierge is a service that gives you timely BUY and SELL alerts on ASX-listed stocks – with price targets, buy ranges, stop loss levels and Sell alerts too. We only send out alerts on very high conviction stocks following substantial due diligence and our stop loss recommendations limit downside risks to individual stocks and maximise total returns.
Concierge is outperforming the market by a significant margin!
GET A 3-MONTH FREE TRIAL TO CONCIERGE TODAY
5 signs to buy a stock
1. When the RSI has gone above 30
This can be a good sign to buy a stock. A company's Relative Strength Index (RSI) measures buying v selling momentum. When the RSI is below 30, it is typically considered over-sold. But when it emerges above 30, it is a sign investors are getting back into it, but there's still some way to go.
You may choose to invest below 30, but there is a greater risk at this level that it might fail to break out.
2. When the share price exceeds the resistance level or touches the support level
A stock's resistance level is the price point at which an upward trend in a stock's price tends to stop or reverse, and starts to fall.
Resistance levels are determined by analysing historical data on the stock's price movements over time. Generally, if the stock has traded below its resistance level for some period of time, it will continue to do so until something changes in the market dynamics that makes investors believe that it may break through this current barrier.
When a stock breaks through its resistance level, we think its one of the best signs to buy a stock. Take the below chart of Breville (ASX:BRG) for example. In this instance, you might conclude it is time to buy when it breaks through $23.22, which appears to be its resistance level.
Similarly, you may want to jump in if and when BRG trades around the support level of $17.70.
3. When a stock is about to report results and they appear to be favourable
This one may be blatantly obvious in principle. But just how can you tell when results will be favourable?
One way is if a company has issued guidance and it appears positive. Another is if consensus estimates appear positive. You may also wish to buy after reporting season if the company issues solid guidance for the year ahead – but this is a more risky strategy because a lot can happen in 12 months!
4. When the company is undergoing (or is about to undergo) a transformation for the better
Sometimes, companies undergo transformations for the better. They may pivot their business model to a higher-margin segment or just gain a new revenue source. And this might be the opportunity to buy, when other investors have not realised how good a move will be to the company's bottom line.
5. When it is undervalued…genuinely
This is blatantly obvious. But it is easy to think a company is undervalued. You need to be genuinely sure it is. Not just because the stock price is low, but because your stock is genuinely a good company and will re-rate.
Does your stock have a good market share? Does it have solid margins? Does it have little to no competition and/or high barriers to entry? And does it have upcoming catalysts – whatever they may be?
If all those answers are yes – then it is a sign that it is time to buy.
Stocks Down Under Concierge is here to help you pick winning stocks!
The team at Stocks Down Under have been in the markets since the mid-90s and we have gone through many ups and downs. We have written about every sector!
Our Concierge BUY and SELL service picks the best stocks on ASX. We won't just tell you what to buy – we give you a buy range, price target and stop loss level in order to maximise total returns. And we will only recommend very high conviction stocks where substantial due diligence has been conducted.
Our performance is well ahead of the ASX200 and All Ords.
You can try out Concierge for 3 months … for FREE.
GET A 3-MONTH FREE TRIAL TO CONCIERGE TODAY
There's no credit card needed – the trial expires automatically.


Stocks Down Under
Average rating:
0 reviews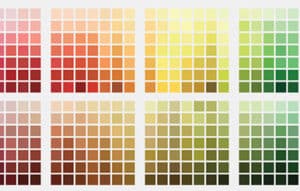 Sherwin Williams (NYSE:SHW) is a 157-year-old paint company from Cleveland, Ohio. This week's international stock of the week is one…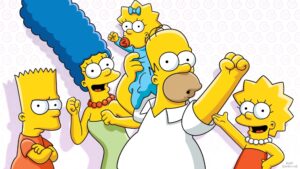 We thought we'd have a bit of fun with our ASX stocks focus for a change. We've watched some companies closer…
If investing in resources stocks (particularly junior explorers) is too risky, another option is investing in metal exchanges. But is…