Weebit Nano (ASX:WBT): Here's why it has done so well and why the next 2 years will be extremely exciting!
Our long-time followers would know we are big fans of Weebit Nano (ASX: WBT). This company has delivered stellar returns to shareholders over the past few years. But just where is this company at right now and what is next?
Disclosure: Stocks Down Under directors own shares in WBT.
SIGN UP FOR THE STOCKS DOWN UNDER NEWSLETTER NOW!
Who is Weebit Nano? And what is so special about its ReRAM?
Weebit Nano is a semiconductor technology development company that is listed on the ASX. The company specialises in a Non-Volatile Memory technology called Resistive Random Access Memory (ReRAM) that has strong potential to replace Flash memory technology, among other things.
Just about every electronic device needs Non-Volatile Memory to operate and this is typically some form of embedded memory. Have you ever noticed that electronic devices have become smaller while still being able to do more? Well, in part this is because computer chips, including memory chips and modules, are getting smaller and smaller, while their capabilities are increasing.
But the NVM market is at a critical juncture because stand-alone Flash memory cannot scale down below 40nm (nanometer), while embedded Flash can't scale below 28nm, let alone while meeting increased growing performance needs. While not physically impossible, it would be commercially unviable to design this technology in a way that would cause it to be immune from problems, such as leakages of current between adjacent memory cells.
ReRAM has some major advantages over existing technologies
ReRAM technology is able to step in and fill the void. Although it is not the only alternative non-volatile memory technology, it is the most promising and WBT's ReRAM specifically has several advantages.
In particular, it can perform 10-100x better than Flash because it can handle 100k-1m read/write cycles, can store and retain data for 10 years at 175C or 20 years at 125C, has a 100x faster access time, and can withstand up to 350x more radiation than Flash.
All the while, it adds far less to the cost of a semiconductor wafer than flash or other technologies and has lower power consumption levels and lower voltage requirements, thus enabling a longer battery life. And most critically, it can scale down further than Flash Memory, i.e. Weebit's ReRAM has been taped-out at 22nm already and can likely be scaled down further below 20nm.
What are the Best ASX Stocks to invest in right now?
Check our buy/sell tips on the top Stocks in ASX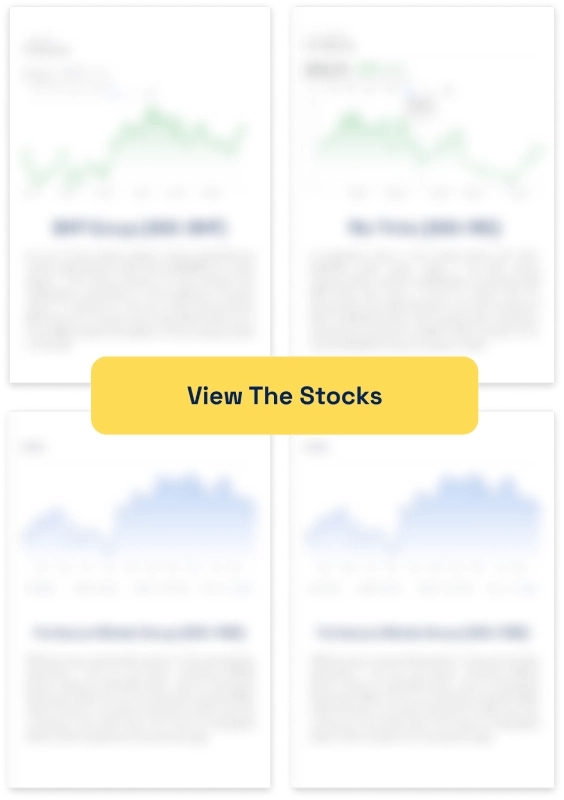 WBT's ReRAM is about to be commercialised
Since its ASX listing, Weebit has been developing its ReRAM technology with the intent of bringing it to market.
In mid-2021, it signed a deal with US-listed semiconductor foundry SkyWater (NDQ:SKYT) to license its technology for embedded applications, integrate it into customer designs and commercialise it. A foundry is a chip maker that manufactures chips for third-party customers.
Ever since, SkyWater has been qualifying the technology – in other words, proving it can work in the context of SkyWater's chips. The module is expected to be fully qualified in the very near future, which means embedded ReRAM may enter production by the end of this calendar year.
WBT's ReRAM will be available in SkyWater's 130nm CMOS (S130) technology process, enabling SkyWater's customers to integrate it in their system-on-a-chip designs.
The company will pursue a licensing model. WBT will generate revenue in the form of license fees (upfront and milestone payments), a per-unit royalty and Non Recurring Engineering (NRE) fees. The royalty percentage could be 1.5-3%, based on industry standards.
To illustrate how this might work, let's assume a foundry can make a chip using WBT's technology that costs US$10 per unit and WBT receives a 3% royalty on all sales of chips that use its technology. If the foundry sells 1m of these chips and generates US$10m in sales, WBT would receive US$300,000 from this customer for this product.
Looking forward to more commercial deals
There is a lot to look forward to for investors in Weebit. ReRAM will be made available in smaller geometries – the company has been working on applications at 28nm and 22nm for a while, and we expect it will likely scale this technology down below 20nm in the near-future.
And although SkyWater is the only fab that WBT has a formal commercial arrangement with, the company is engaging with the majority of the world's tier-1 foundries and is doing evaluations with some of them. Furthermore, WBT is working informally with GlobalFoundries, another major American semiconductor manufacturer that is a significant worldwide player, particularly in the Automotive chip market.
Qualified for Automotive and Industrial applications
We think GlobalFoundries could be the next commercial partner for WBT – and potentially the best! One opportunity WBT could have if this eventuates is the Automotive market. GlobalFoundries has a deal with General Motors (GM) to exclusively manufacture chips in the USA to be used in GM's vehicles. The recent qualification of WBT's ReRAM in up to 125 degrees Celsius (the temperature for automotive grade NVMs) illustrates that it is up to the job. Consider that most chips for general consumer applications only need to pass tests of up to 85 degrees celcius!
We take heart from moves by Taiwan Semiconductor Manufacturing Corp (TSMC) in the ReRAM space. TSMC has its own ReRAM technology that is integrated into certain chips it manufactures. Although the company has not confirmed this, ReRAM is probably being used in the iPhone 14 given TSMC makes chips for this phone.
Unless TSMC decides to let competing fabs use its technology, WBT will be one of the few viable alternative ReRAM technologies on the market and the only practical one at that. We believe WBT is also likely to attract interest from Integrated Device Manufacturers (IDMs), such as Intel, STMicro, Texas Instruments, NXP etc, as well as fabless chip companies, like Qualcomm, Broadcom and NVIDIA.
The opportunity is very substantial
The Non-Volatile Memory market was worth US$74.6bn in 2022 but is expected to grow at 10.7% CAGR to reach US$124.1bn by 2027.
Weebit is targeting 3 individual segments in this market:
Embedded Memory

Discrete Memory

Neuromorphic computing
The embedded market will be the first market to be targeted. The embedded emerging NVM market is expected to amount to $2.9bn by 2027 and it is expected that ReRAM will capture a 33% market share, representing $957m. Embedded NVM is memory contained in a SoC (System on a Chip), which is a chip design that contains all the elements of a computer system in that one chip rather than in several different components on a board as is the case with discrete NVM chips.
Potential applications include Mixed Signal, Analog and Power Integrated Circuits (IC's), IoT devices, Edge AI, Automotive/Industrial, Aerospace, and Defence. All of these markets represent compelling opportunities although we believe WBT's ReRAM is most likely to first enter the IOT and Automotive segments before any others.
In the medium term, we see potential for ReRAM to enter the discrete NVM segment. This is the segment that is home to every day devices and the underlying technologies such as mobile phones, PCs, tablets, USB drives and data centres. The market opportunity is US$3.3bn by 2026 and approximately 13% of this is expected to be captured by ReRAM. Although WBT is focusing on the embedded NVM segment in the near-term, it has made some progress in pursuing the discrete NVM segment by developing a BEOL (back end of the manufacturing line) selector and demonstrated its integration with ReRAM cells.
We're very bullish on WBT's share
price
WBT shares have gained over 1,500% since mid-2020. But is there more growth to come?
We think there is. We have most recently valued the company at $9.56 per share – a ~66% premium to the current share price. This was based upon valuing it at 25% of the value of Taiwanese listed peer eMemory (TW:3529), while iWBT currently trades at just ~17% of that company's valuation.
Although eMemory is further advanced than WBT, we think it is a great example of what WBT's journey may look like, specifically because, like eMemory, WBT aims to complement its future customers' IP libraries with proprietary IP in a highly lucrative licencing model.
There are several catalysts for WBT's share price, including:
The first commercial customers for WBT/SkyWater's S130 process,

Additional commercial agreements and/or collaborations with other foundries and IDM's,

Positive progress reports on WBT's continued R&D for lower densities,

Potential M&A discussions involving the acquisition of WBT or part of its IP.
Keep your eye on WBT!
We think WBT has earned its re-rating over the last several years. But we think the best is still to come from this company – we expect further growth to come as it achieves the catalysts above.
For more information on this great company, check out our library of reports from our sister company Pitt Street Research!
Stocks Down Under Concierge is here to help you pick winning stocks!
The team at Stocks Down Under have been in the markets since the mid-90s and we have gone through many ups and downs. We have written about every sector!
Our Concierge BUY and SELL service picks the best stocks on ASX. We won't just tell you what to buy – we give you a buy range, price target and stop loss level in order to maximise total returns. And we will only recommend very high conviction stocks where substantial due diligence has been conducted.
Our performance is well ahead of the ASX200 and All Ords.
You can try out Concierge … for FREE.
GET A FREE TRIAL TO CONCIERGE TODAY
There's no credit card needed – the trial expires automatically.


Stocks Down Under
Average rating:
0 reviews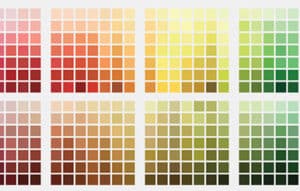 Sherwin Williams (NYSE:SHW) is a 157-year-old paint company from Cleveland, Ohio. This week's international stock of the week is one…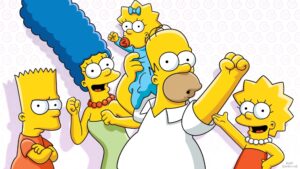 We thought we'd have a bit of fun with our ASX stocks focus for a change. We've watched some companies closer…
If investing in resources stocks (particularly junior explorers) is too risky, another option is investing in metal exchanges. But is…