What does a CFO (Chief Financial Officer) do and how important are they?
Every ASX company has a Chief Financial Officer (CFO) in their C-suite. They are among the most important people in the company and may even succeed the CEO someday.
But just what does the CFO role involve?
SIGN UP FOR THE STOCKS DOWN UNDER NEWSLETTER NOW!
What a CFO does
A Chief Financial Officer (CFO) is an executive responsible for overseeing the financial activities and corporate governance of a company.
Essentially, they are the 'guardian of the books' ensuring that the company is healthy and can meet its obligations.
They are also also responsible for corporate governance, risk management and maintenance of internal control systems.
Gone are the days when they are just 'Chief Accountants' of the company. They play a broad strategic role in the business.
To this end, they have a wide range of responsibilities that include: creating and managing budgets, analysing the company's financial performance, developing strategic plans, providing guidance on investments and acquisitions, managing relationships with external stakeholders, and overseeing financial reporting.
You won't hear from them as often as the CEO but one exemption is at the AGM and at reporting season when a company recaps its results to investors.
Nevertheless, they frequently provide expert advice to senior executives regarding financial decisions, such as mergers and acquisitions or changes in pricing structures
So, when you company hires a new CFO…
..it will announce it to the market. Typically investors wont have heard his or her name before, which may not be the case with a new CEO.
A company will typically tell investors their new CFO's prior experience, or you might be able to see it on their LinkedIn page.
Their performances in past roles may give a hint as to how they will perform in their current position.
So what should you expect a new CFO to have?
He or she must be well-versed in tax laws and regulations, as well as accounting standards in order to make sure their company is compliant with all applicable laws and regulations.
They need a deep understanding of finances, effective communication skills as well as strong organisational and leadership abilities.
Does a CFO need a post-graduate qualification such as a CPA or CFA?
Given that CFOs have a more strategic role these days, they typically don't.
However, some will and certain companies may require it.
One reason might be if the organisation operates in a highly regulated industry or requires specialised knowledge in areas such as investment banking or corporate finance.
In these cases, having a CFA qualification would give the CFO an advantage when it comes to understanding and navigating complex financial regulations and processes.
A CFO is important but look to the company and not the person
CFOs play an essential role in organizations by helping them make informed financial decisions while ensuring compliance with laws and regulations.
They are critical in setting long-term strategies while providing expertise on financial matters; enabling organizations to reach their goals faster while maximizing returns on investments.
This being said, you shouldn't make an investment decision simply based on who their CFO is.
The CFO is an 'invisible until you stuff up' position, so you likely won't even notice them unless you attend your company's AGM.
Stocks Down Under Concierge is here to help you pick winning stocks!
The team at Stocks Down Under have been in the markets since the mid-90s and we have gone through many ups and downs. We have written about every sector!
Our Concierge BUY and SELL service picks the best stocks on ASX. We won't just tell you what to buy – we give you a buy range, price target, a stop loss level in order to maximise total returns and (of course) we tell you when to sell. And we will only recommend very high conviction stocks where substantial due diligence has been conducted.
Our performance is well ahead of the ASX200 and All Ords.
You can try out Concierge for 3 months … for FREE.
GET A 3-MONTH FREE TRIAL TO CONCIERGE TODAY
There's no credit card needed – the trial expires automatically.


Stocks Down Under
Average rating:
0 reviews
If investing in resources stocks (particularly junior explorers) is too risky, another option is investing in metal exchanges. But is…
Investors have been excited about Leo Lithium (ASX:LLL) over the past year and so have we! We thought this was…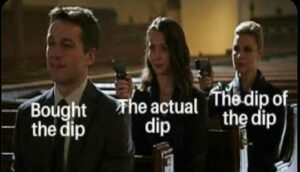 We recap the 5 top investing mistakes that investors make. These mistakes are not the only ones investors make, but…