Stocks Down Under Concierge subscribers will know we're avid followers of the global semiconductor industry, which includes the 9 ASX-listed semiconductor stocks.
One of the latter stocks, 4DS Memory (ASX:4DS), has been doing very well since mid-July, doubling from 3 cents to 6 cents on Friday 18 August 2023. What's going on here?
What are the Best Technology stocks to invest in right now?
Check our buy/sell stock tips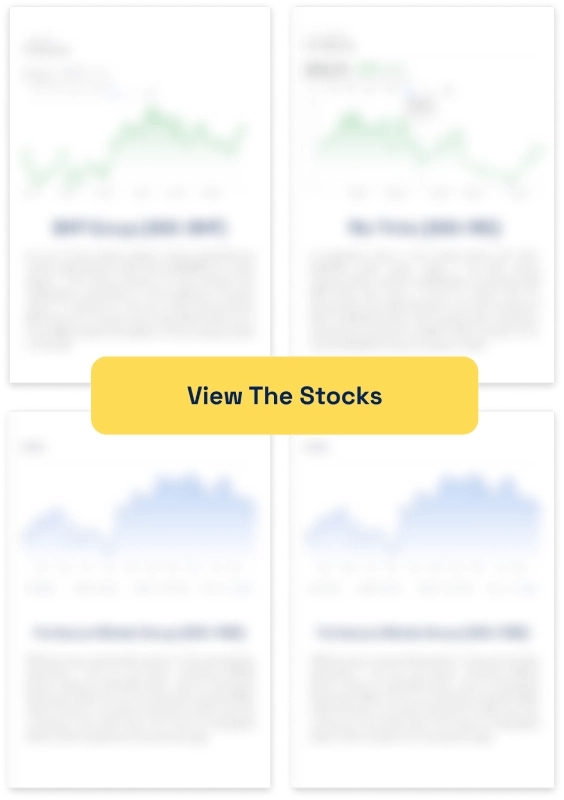 4DS Memory has been through a very rough patch
4DS Memory has been developing a specific ReRAM technology for a number of years. ReRAM is a so-called non-volatile memory (NVM) that can replace embedded memory and can potentially also be used as a large scale storage solution, similar to Flash memory that you have in your phone, laptop and in data centers.
However, 4DS had a few big development setbacks in the last 2 years. Test wafers were not up to par when they came back from the manufacturing facility and investors have punished the stock hard!  From a high of 28 cents in February 2021, 4DS got sold down to 2.2 cents in August 2022.
But as you can see in the chart below, 4DS seems to be making a comeback. The stock doubled in just the last 4 weeks! What's going on here?
4th time's a charm
In early June, 4DS announced that the so-called fourth platform lot came back from its development partnet Imec in Belgium. What is the fourth platform lot, you ask? It's the company's fourth test batch of wafers that have been manufactured where 4DS' proprietary ReRAM technology has manufactured on top of one of Imec's "standard" memory carriers (platform).
The first three platform lots did not exactly deliver what 4DS was hoping for, among other things due to issues in the so-called etching step of the manufacturing process. These issues should now be resolved and this 4th batch of wafers is currently undergoing testing at 4DS' facility in Fremont, California.
Following a speeding ticket from the ASX on 16 August, the company reaffirmed that the test results should be back in Q3, i.e. before the end of September, which is just 5 weeks away. In other words, the market is anticipating the announcement of these test results and is driving up the 4DS share price.
3 scenarios, 2 share price outcomes
We believe there are likely 3 scenarios for this upcoming announcement. Firstly, 4DS Memory knocks it out of the park with the test results. Secondly, the results are an abject failure. And thirdly, the results are OK, but there is more work to be done before 4DS can move to the next development phase.
In our view, only a home run test result will satisfy the market and this could potentially drive up the share price above 10 cents again as it puts the company back on track for an eventual commercialisation or M&A deal at some point.
However, if the test results are negative or just so so, we expect the current share price run will turn into a very nasty rout following the stocks's doubling recently.
It's crunch time for 4DS
We like to see Aussie semiconductor companies succeed and we hope the test results will be a home run. If they're not, however, we fear the company may struggle to keep going. Another disappointment will set the company back 4 to 6 months and in the current environment, we're not sure the market will want to keep on funding the stock.
So, it's crunch time for 4DS Memory. Fingers crossed!
Update 23 August 2023: 4DS Memory did it!
On 23 August, 4DS updated the market and said that the test results from the new batch of wafers (platform lot #4) came back positive! The company demonstrated a fully functional megabit array using its proprietary Interface Switching ReRAM technology. Imec's platform doesn't allow for scaling below 60nm (nanometers), so there is work to be done in that area, i.e. scaling the circuitry resolution down to 40nm initially on a different platform. Current Flash memory for large scale storage purposes, like mobile phones, data centers and laptops, is manufactured at 40nm. But we suspect that commercially viable ReRAM for Storage Class Memory (SCM) that 4DS is pursuing will need to scale well below 40nm; at least 28nm and, more likely, even lower than that.
So, there's still a lot of work to be done, but at least the company can start to plot a strategy going forward now that the etching issues in the manufacturing process have been resolved.
The market liked 4DS' news and drove the share price 100% higher on Wednesday!
Stocks Down Under Concierge is here to help you pick winning stocks!
The team at Stocks Down Under have been in the markets since the mid-90s and we have gone through many ups and downs. We have written about every sector, including Semiconductors!
Our Concierge BUY and SELL service picks the best stocks on ASX. We won't just tell you what to buy – we give you a buy range, price target and stop loss level in order to maximise total returns. And we will only recommend very high conviction stocks where substantial due diligence has been conducted.
Our performance is well ahead of the ASX200 and All Ords.
You can try out Concierge … for FREE.
GET A FREE TRIAL TO CONCIERGE TODAY
There's no credit card needed – the trial expires automatically.


Stocks Down Under
Average rating:
0 reviews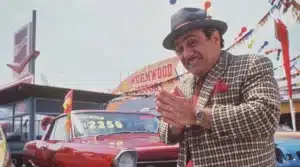 Why do ASX companies raise capital at a discount? This is a question many investors ask when they are diluted…
The relationship between the performance of Airline stocks and fuel prices has seemingly been forgotten in the past couple of…
African mining countries offer a lot of potential for ASX resources companies and their investors, but also a lot of…