Nuix (ASX: NXL) has been one of the most controversial companies on the ASX, debuting in spectacular fashion, but plunging ~90% from its all-time high reached just after the IPO following a multitude of scandals and investigations. But now the company is up 24% in the last fortnight. So, is NXL a buy now?
TRY STOCKS DOWN UNDER WITH A 30-DAY FREE TRIAL
What is Nuix (ASX:NXL)?
NXL has a software product that allows unstructured data to be made searchable and provides the structure for a more elaborate analysis. The company's self-proclaimed vision was to "find the truth from any data in the world" and it boasted of being used in high profile cases such as the Panama Papers and the Royal Commission into Banking and Financial Services. It listed as 2020's largest technology IPO, at a hot time for the tech sector and was backed by Macquarie.
NXL shares have performed horribly
NXL enjoyed a spectacular debut, rising as high as $11.86 in early 2021. But it fell as low as $1.23 last month. The retreat began with its 1HY21 results in February 2021, in which Nuix reported $85.3m in revenue, just ~44% of its full year forecast of $193.5m. Although the company argued the situation would improve, it subsequently downgraded its guidance twice in less than six weeks.
Neither downgrade was excessive, but the mere fact that there were multiple cuts, combined with the company's rosier outlook only a matter of weeks earlier, led to concerns about the governance of the company and the lack of visibility. The second downgrade was a particularly big hit, coming only days after a Fairfax investigation into NXL's culture and governance.
By the year's end, CEO Rod Vawdrey, CFO Stephen Doyle and co-founder Anthony Castagna were gone and the company was slugged by multiple class actions and ASIC investigations.
The company continued to fall in late 2021 and early 2022, even with a new CEO coming in – former Infomedia boss Jonathan Rubinsztein – one ASIC investigation being dropped and positive financial results for 1HY22. But in the last few weeks, shares are rising again!
A new dawn for NXL?
In the last fortnight, NXL has rebounded and closed yesterday at $1.56 – over 25% higher than two weeks ago. It is arguable that NXL turned a corner once Rubinsztein took over, and it only continued to drop over the summer because of the selloff in the broader Tech sector.
Even with the recent share price spike, the company is still trading at a reasonable valuation of 6x EV/EBITDA and a P/E of 13x for FY23. In FY23, the company is expected to have $197.4m in revenue and $75.6m in EBITDA – 12% and 32% ahead of consensus estimates for FY22.
In our view, there is little doubt NXL's technology has significant underlying value and purpose. Furthermore, the selling since Rubinsztein took over was more to do with the broader market sell-off rather than the company's individual issues. And it is not unprecedented for a substantially sold down IPO to gradually recover and flourish – Collins Foods (ASX: CKF) is one such example. Finally, there are a number of technical trends that appear positive, such as the Relative Strength Index (RSI).
However, we remain concerned about the prospects of continuing legal dramas. ASIC is still investigating the company's market disclosure and there are multiple shareholder class actions remaining before the courts. While NXL has a healthy cash balance of $57m, this figure may be squeezed as a result.
Even if these are dropped or a favourable settlement is reached, the company itself said current legal bills were weighing on profit margins and this is likely to continue for the rest of the year.
So, is NXL a buy at the moment?
For investors comfortable with the legal risk, NXL could be a buy at the moment. But be mindful of the declining trend line the shares are currently running into. If the bulls are not convinced enough, the bears will win and the stock could resume its decline.
Alternatively, if the stock breaks through and holds above the resistance level, it could be a new dawn for NXL shares and this one could be a winner.
Risk averse investors should probably sit on the sidelines until all the legal dramas have been dealt with. At the very least, they should wait until ASIC's investigation into its disclosure since listing is complete, because in our view this has the most potential to harm the company financially.
Learn more about ASX-listed stocks with
Stocks Down Under!
Subscribe to Stocks Down Under today!
No credit card needed and the trial expires automatically.
Frequently Asked Questions about Nuix
Does Nuix pay a dividend?

No, NXL is a growth company and invests its capital in additional future growth.

Is Nuix an Australian company?

Yes, the company is based in Sydney, NSW.

What does Nuix do?

Nuix helps customers to process, normalise, index, enrich and analyse data from a multitude of different sources, solving many of their complex data challenges. The Nuix platform supports a range of use cases, including criminal investigations, financial crime, litigation support, employee and insider investigations, legal eDiscovery, data protection and privacy, and data governance and regulatory compliance.
If investing in resources stocks (particularly junior explorers) is too risky, another option is investing in metal exchanges. But is…
Investors have been excited about Leo Lithium (ASX:LLL) over the past year and so have we! We thought this was…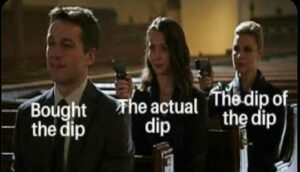 We recap the 5 top investing mistakes that investors make. These mistakes are not the only ones investors make, but…