A2 Milk has fallen from grace, but better times are ahead
A2 Milk (ASX:A2M) is one of those former market darlings, like Appen (ASX:APX), that have fallen from grace in the last few years. With the disappearance of the Daigous, AM2's lucrative distribution channel into China largely evaporated. Daigous are Chinese expatriates purchasing products from overseas and shipping them back to consumers in China. We recently spoke about A2M on AusBiz.
However, with new management in place and a fresh China strategy, we believe better times are ahead for A2M and its shareholders, especially given the current valuation.
GET A 30-DAY FREE TRIAL TO STOCKS DOWN UNDER
The stocks is cheap on consensus EBITDA growth estimates
The shares are currently trading at EV/EBITDA multiples of 13.6x and 10.6x for FY23 and FY24 respectively. FY23 starts in 5 months. But looking at consensus estimates for those years, we can see the market is expecting EBITDA growth of 32.5% and 28%.
In other words, on our beloved EV/EBITDA-to-EBITDA-growth metric, A2M is trading at 0.42 and 0.38 for these years, pretty attractive!
The chart is showing multiple bottoms
When looking at the first A2M price chart below, we can see that, following the stock's strong decline since mid-2020, it has found very solid support around the $5 level.
In fact, zooming in on the last 10 months of trading we can see the stock has formed three bottoms in the $5.06-$5.30 range. We believe that is a very strong sign of a change in market sentiment for A2 Milk.
How to play A2M?
Combined with the company's strategic shift when it comes to targeting the important Chinese market, we believe the current share price levels offer solid investment opportunities. Firstly, for trading-oriented investors, we believe a trade up to around $7 should be feasible. Investors focused on the longer term could buy A2M to play the new China strategy that should play out in the next three years.
Whatever your investment strategy might be, we believe A2 Milk currently offers something for everyone, except for shorters.
Check out our recent chat with AusBiz on A2 Milk.
Disclosure: Pitt Street Research/Stocks Down Under directors own shares in A2M.
Need more stock ideas?
Subscribe to Stocks Down Under today!
No credit card needed and the trial expires automatically.
If investing in resources stocks (particularly junior explorers) is too risky, another option is investing in metal exchanges. But is…
Investors have been excited about Leo Lithium (ASX:LLL) over the past year and so have we! We thought this was…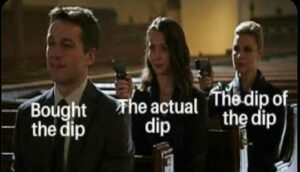 We recap the 5 top investing mistakes that investors make. These mistakes are not the only ones investors make, but…