ASX chip stocks could do well on the back of ARM's solid 25% trading debut gain
ARM is the biggest IPO of the year so far
If you like ASX chip stocks, the one thing that couldn't have escaped your attention this week was ARM's IPO on Nasdaq. Even if you're not that active in the markets, you will likely have noticed that the ARM IPO was being talked about everywhere.
Why? Because it's a massive IPO, the biggest so far in 2023. And it can be considered a bellwether for the IPO market during the rest of the year and into 2024. Additionally, if ARM does well in the next little while, other Tech stocks, including ASX chip stocks, could start to do a bit better again after a few crappy weeks of trading. The Philadelphia Semiconductor Index (SOX) is down more than 7% in the last 2 weeks!
What are the Best Tech stocks to invest in right now?
Check our buy/sell stock tips

You need a CPU to run a GPU!
The timing of ARM's IPO has everything to do with the recent boom in AI (artificial intelligence) stocks, with NVIDIA (NASDAQ:NVDA) leading the charge. You can't run a GPU chip (Graphics Processing Unit) without a CPU (Central Processing Unit). So, you need chips like the ones ARM designs to run AI systems. Hence, the large appetite for ARM shares in this IPO.
The shares jumped almost 25% this Thursday in the US, its first day of trading on Nasdaq. We believe this solid debut could boost sentiment around ASX chip stocks as well!
Several ASX chip stocks are exposed to AI too
ASX chip stocks are minnows in the grander semiconductor scheme of things. Why would they do well on the back of ARM's strong trading debut? Well, a few of the ASX-listed semiconductor stocks have exposure to AI in one form or another.
BrainChip (ASX:BRN), for instance, is the ultimate AI stock, in our view, as it is currently commercialising a chipset that runs Spiking Neural Networks (SNN). In essence, BRN's Akida chip can learn fully autonomously, i.e. it theoretically doesn't need anyone to tell it what it should learn from the data it is being fed. It can figure this out for itself….the ultimate AI chip. In practice, though, Akida will be given certain parameters depending on the specific application it is being used for.
You can check out some of the research that our friends at Pitt Street Research have written on BrainChip here.
ReRAM can be used in AI applications as well
Another example of an ASX-listed company that is exposed (or will be exposed) to AI is Weebit Nano (ASX:WBT). WBT has developed a new type of Non-Volatile Memory (NVM), called ReRAM. This is currently being commercialised in embedded memory applications and will be further developed for stand alone memory applications as well.
But ReRAM can also be used in neuromorphic processing, where the memory cells mimic the way a biological brain works, similar to BrainChip's Akida. Fow WBT, we think this application is still some years away, but it is definitely something that is well within the realm of possibilities for the company.
Pitt Street Research have also done quite some work on Weebit Nano.
Another ReRAM play, 4DS Memory (ASX:4DS), can potentially tap the AI opportunity with its Interface Switching ReRAM. The company recently made some big technical headway and got another step closer to commercialisation, although more development and testing will be needed. Check out some research on 4DS Memory here!
Succesful IPO's can improve overall market sentiment
Regardless of the exact end market ASX chip stocks are focussed on, though, we believe a succesful ARM IPO, and potentially more succesful Tech and Chip IPO's later this year, can potentially turn overall market sentiment for the better. This should benefit ASX-listed Tech stocks in general, especially if and when it becomes more likely that Central Banks around the world, the US Fed in particular, are done hiking interest rates.
In addition, we think we are getting closer to a turn in the global semiconductor cycle, which should initially benefit the memory manufacturers (DRAM, Flash), but also the Logic companies, and subsequently the chip equipment companies.
So, we think investors should get set for 2024 and pile into Tech stocks, semiconductor stocks in particular and don't forget ASX chip stocks!
Stocks Down Under
Average rating:
0 reviews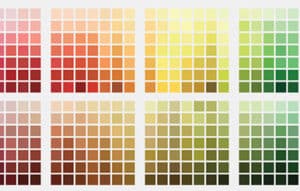 Sherwin Williams (NYSE:SHW) is a 157-year-old paint company from Cleveland, Ohio. This week's international stock of the week is one…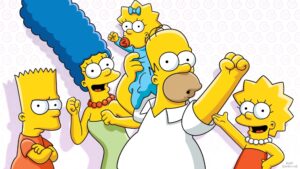 We thought we'd have a bit of fun with our ASX stocks focus for a change. We've watched some companies closer…
If investing in resources stocks (particularly junior explorers) is too risky, another option is investing in metal exchanges. But is…