Australian inflation in the June quarter was 6% – is this good for stocks?
Australian inflation in the June quarter came in at 6%. On one hand this might be considered bad news because inflation is still outside the RBA's 2-3% target range. But the other, it shows inflation is finally coming down, albeit gradually.
SIGN UP FOR THE STOCKS DOWN UNDER NEWSLETTER NOW!
Australian inflation in the June quarter
Headline inflation was 6%, down from 7% three months ago and weaker than consensus estimates which called for 6.2%. Of course, this was not true with all goods and services across the board. Food and non-alcoholic beverages rose 7.5%, housing rose 8.1% and insurance & financial services rose 8.5%. But there were some goods with more modest price increases. Clothing, footwear and communications rose by less than 1% while transport only rose 1.9%.
Overall it was goods annual inflation that was easing, from 7.6% on an annualised basis in the March quarter to 5.8% this time around. But services annual inflation was 6.3% on an annualised basis, the highest since 2001 when the GST was introduced.
So will the RBA put rates on hold?
Although this question is anyone's guess, we think it makes it more likely rates will be kept on hold in the next month. And investors seem to think so too – the implied probability of the RBA lifting the cash rate fell from 54% to 29% this morning.
But of course, even if the RBA leaves rates on hold in August, it doesn't mean the entire rate hiking cycle is over.
What does this mean for stocks?
Many consumer-facing stocks will welcome this news given how many of them have been hit by falling margins and consumer demand. But it is important to keep in mind that some goods and services are experiencing even higher inflation than the headline rate. Conversely, others are experiencing low to no inflation.
So, although today's inflation figures are overall good news for stocks, some will continue to battle the impacts of inflation for some time to come.
Stocks Down Under Concierge is here to help you pick winning stocks!
The team at Stocks Down Under have been in the markets since the mid-90s and we have gone through many ups and downs. We have written about every sector!
Our Concierge BUY and SELL service picks the best stocks on ASX. We won't just tell you what to buy – we give you a buy range, price target and stop loss level in order to maximise total returns. And we will only recommend very high conviction stocks where substantial due diligence has been conducted.
Our performance is well ahead of the ASX200 and All Ords.
You can try out Concierge for 3 months … for FREE.
GET A 3-MONTH FREE TRIAL TO CONCIERGE TODAY
There's no credit card needed – the trial expires automatically.


Stocks Down Under
Average rating:
0 reviews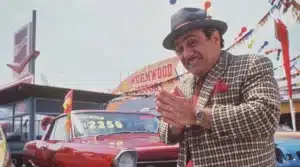 Why do ASX companies raise capital at a discount? This is a question many investors ask when they are diluted…
The relationship between the performance of Airline stocks and fuel prices has seemingly been forgotten in the past couple of…
African mining countries offer a lot of potential for ASX resources companies and their investors, but also a lot of…