Investors think Baby Bunting (ASX:BBN) will rebound with a vengeance in FY24, but are they getting ahead of themselves?
Baby Bunting (ASX:BBN) shares gained over 15% on Tuesday after an update on its FY23 results. Were the results that good to warrant such a move? No, but shareholders are optimistic that the worst of the downturn is over. Is it really?
SIGN UP FOR THE STOCKS DOWN UNDER NEWSLETTER NOW!
Baby Bunting (ASX:BBN) has had its struggles
BBN  has fallen over 70% in the last couple of years. After proving itself resilient to the onset of the pandemic, high inflation has hit the company. Although you would think new parents wouldn't be able to defer their purchases, what hadn't been accounted for is that cheaper alternative retailers exist. You can get the very same goods elsewhere, but with less of an impact on the hip pocket. And more importantly, BBN has been unable to pass on cost increases – especially freight charges and forex movements.
The company recorded $507.3m in revenue (up 8%) and a $29.6m NPAT (up 14%) in FY22, but it has endured a horror FY23 as margins have eroded.
Getting back on track?
On Tuesday, BBN released unaudited results for FY23 in which it reported $515.8m in sales (up 1.7% on a group-wide basis, but down 3.6% when excluding new stores opened in FY23) and an NPAT that was $14.5m on a pro forma basis and $9.9m on a statutory basis – both figures down ~50% from a year earlier.
But crucially, the pro forma NPAT result was towards the upper end of guidance provided just a month ago. The company credited solid sales in June and told investors it would implement cost reductions of $6-$8m in FY24. As a result, BBN shares gained over 15% in morning trading.
Maybe, but not so fast…
We think the share price move is a result of there finally not being overall negative news about the company. It also helped that broker Wilsons updated its price target by 31% from $1.60 to $2.10 as a result of this news.
Although FY24 may be better, the company will bear the scars for some time – its net debt blew out from $0.7m to $6.2m in 12 months. And there's no guarantee inflation will moderate, especially as it plans to open at least another 5 new stores. Also keep in mind that the company admitted comparable store sales plunged once the June promotional period ended.
Nevertheless, consensus estimates do expect some improvement in FY24 – calling for $532.4m in revenue (up 4%) and 12c EPS (up 20%), albeit with the latter figure still well behind FY22's result (23c per share).
BBN is trading at 13.5x P/E and with a PEG ratio of 0.7x, so you might conclude this is a good opportunity. However, there are retailers that were thriving through the pandemic, are being unfairly sold off and present good buying opportunities at the moment. All things considered, we don't think BBN is one of them – at least not yet. Yes FY24 will be better, but it's got a long way to go before reaching FY22 levels, even if it meets consensus estimates in FY24.
BBN will be releasing its audited results on Friday week (August 11).
Stocks Down Under Concierge is here to help you pick winning stocks!
The team at Stocks Down Under have been in the markets since the mid-90s and we have gone through many ups and downs. We have written about every sector!
Our Concierge BUY and SELL service picks the best stocks on ASX. We won't just tell you what to buy – we give you a buy range, price target and stop loss level in order to maximise total returns. And we will only recommend very high conviction stocks where substantial due diligence has been conducted.
Our performance is well ahead of the ASX200 and All Ords.
You can try out Concierge … for FREE.
GET A FREE TRIAL TO CONCIERGE TODAY
There's no credit card needed – the trial expires automatically.


Stocks Down Under
Average rating:
0 reviews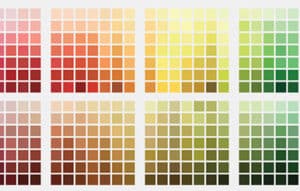 Sherwin Williams (NYSE:SHW) is a 157-year-old paint company from Cleveland, Ohio. This week's international stock of the week is one…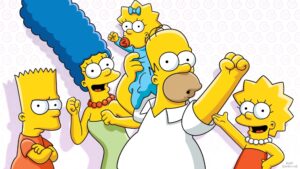 We thought we'd have a bit of fun with our ASX stocks focus for a change. We've watched some companies closer…
If investing in resources stocks (particularly junior explorers) is too risky, another option is investing in metal exchanges. But is…