Endeavour Group (ASX: EDV) split from Woolworths in June 2021 in a deal that was the fourth largest demerger in Australian history. Endeavour shares rose over 15% in the week prior to its 1HY22 results, but the share price has lost some ground since then.
TRY STOCKS DOWN UNDER WITH A 30-DAY FREE TRIAL
What is Endeavour Group?
Endeavour Group operates several alcohol businesses formerly owned by Woolworths (ASX: WOW). Endeavour's assets include retail brands BWS, Dan Murphy's and Langton's, plus the Jimmy Brings delivery services and AHA Hotels, Australia's largest network of pubs. When it split, the Woolworths board argued it would enable each business to focus on its core offerings. But arguably, Woolworths no longer wanted the scrutiny – and the 'avoid' label from ESG investors – resulting from its exposure to alcohol and gambling. After all, it was the largest owner of poker machines in Australia.
Endeavour began trading on 24 June 2021, at $6.50 per share and, after a nuanced debut, rose to $7.18 by August. After a lull towards the back end of the year, shares rallied prior to the company's results. Despite the retreat in March, it is still up over 8% in the last month.
How has Endeavour performed?
Endeavour's first financial report came out last August, for FY21. The company achieved Group Sales of $11.6bn, up 9.3%, an NPAT of $445m and it paid a dividend of 7 cents per share. In the 1HY22, the company was impacted more extensively by store closures due to the Delta outbreaks, but it still managed sales of $6.3bn – up 11.3% from 1HY20, but down 0.3% from the prior year. It achieved an NPAT of $311m, up 15.6%, and paid a dividend of 12.5 cents a share. Based on today's intraday price of $6.93, this is a yield of ~1.8%. It represents a payout ratio of 71.9%.
The company has been growing its retail store footprint but is also increasing its technology capabilities. For instance, it grew its Dan Murphy's loyalty program to 6.2m members, rolled out contactless order and pay capabilities across 333 hotels and launched a "Dan Picked" subscription service.
Is Endeavour a buy?
If you're an ESG-focused investor, Endeavour probably won't be the company for you, simply because of its exposure to alcohol and gambling. It is inevitable it will continue to face scrutiny and while it may take some action, it will be difficult to see it undertaking proactive steps that will hurt its bottom line. Endeavour notably backed down from plans to open a Dan Murphy's store in Darwin near vulnerable Aboriginal communities, but it is difficult to see it change existing practices that may reduce gambling and, with it, revenues.
On a valuation basis, it is trading at a P/E ratio of 25.2x, which is above the ASX 200 average of 15.9x. Considering consensus estimates for FY22 are flat, with $11.6bn in revenue once again and EBITDA just 3% higher than FY21 at $1.5bn, we don't think the stock is a Buy right now. But if the shares come down further, i.e. around $6.20 to $6.30, that may be a good opportunity to stock up on some Endeavour shares.
Learn more about ASX-listed stocks with
Stocks Down Under!
Subscribe to Stocks Down Under today!
No credit card needed and the trial expires automatically.
Frequently asked questions about Endeavour Group
Sometimes stocks with high capex are worth avoiding. Too much capex might require constant capital injections and shareholder dilution. Some industries…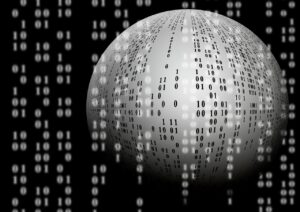 This week's domestic stock deep dive is on Pointerra (ASX:3DP), one of the ASX's few data analytics company. It has…
Darden Restaurants (NYSE:DRI) is the subject of this week's international stock deep dive. It is the largest full-service restaurant company in…