ASX Top 200 Stocks Down Under 30 November 2020: ARB Corporation, Healius, Credit Corp Group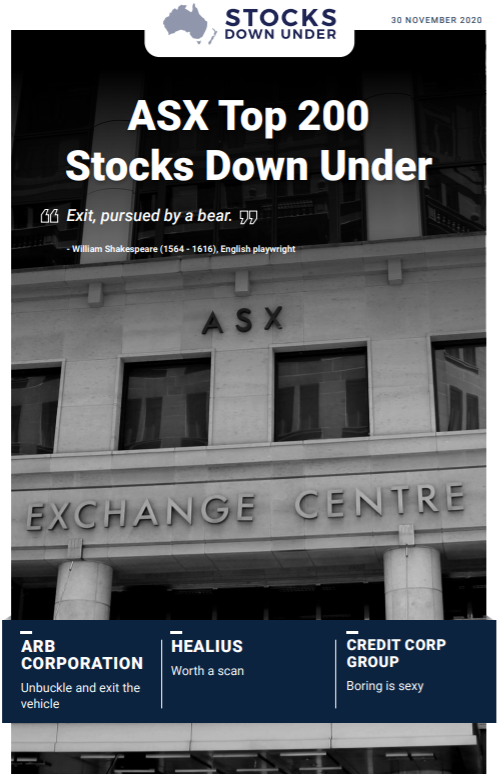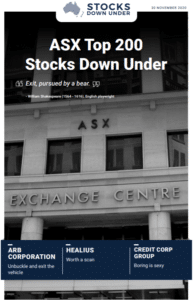 ARB Corporation: Unbuckle and exit the vehicle
In today's edition of ASX Top 200 Stocks Down Under, headquartered in Melbourne, ARB Corporation designs and manufactures 4X4 vehicle accessories and light metal engineering work. The company managed to achieve a small growth in revenue during FY20, despite COVID-19, causing profits to remain effectively flat. ARB has a large question hanging over its head; will demand fall once supply satisfies the build-up after worldwide lockdowns? In the medium-term we think the answer is no, but the long run is unclear.
Also in today's edition, a look at specialty diagnostic service company Healius (ASX: HLS) and debt issuer, purchaser, and collector the Credit Corp Group (ASX: CCP).
Get access to all editions through a 30-day FREE TRIAL. No credit card required and the trial expires automatically.
Click here to read the previous edition of ASX Top 200 Stocks Down Under published 23 November 2020
For in-depth research reports or to keep up-to-date on the latest Stocks Down Under news see our parent company, Pitt Street Research, or follow us on Facebook and Twitter