ASX Top 200 Stocks Down Under 21 March 2022: Beach Energy (ASX:BPT)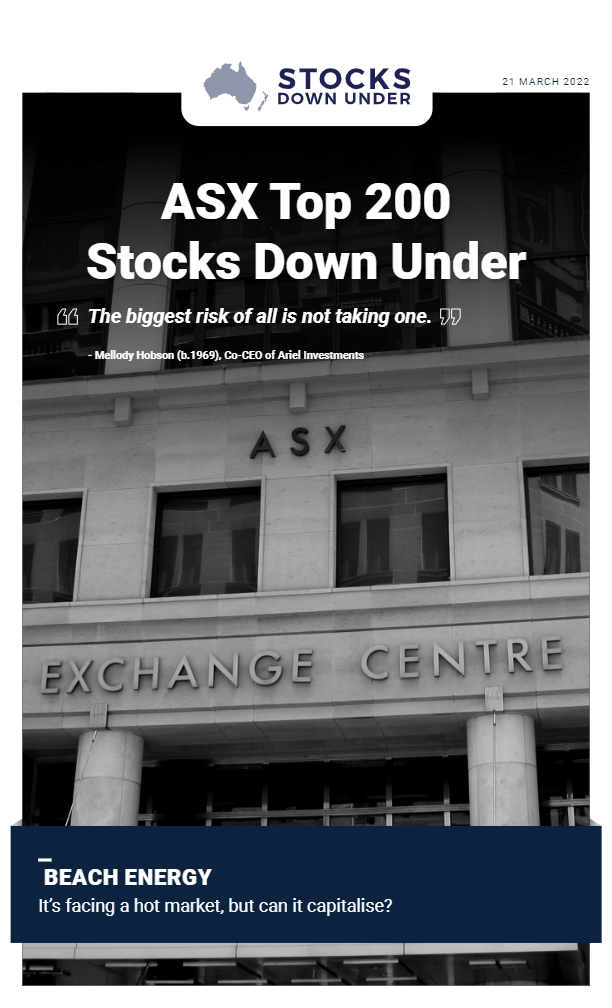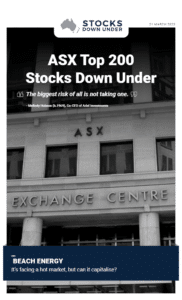 Beach Energy: It's facing a hot market, but can it capitalise?
Today, we look at Beach Energy (ASX: BPT). Like it's peer Santos, it was born from the discovery of petroleum in South Australia and is below pre-pandemic levels even with the rise in oil prices. We think it presents an opportunity if you're comfortable with the slightly higher risk. The company has had a number of problems including a downgrade of its Western Flank assets, speculation major shareholder Kerry Stokes would exit and hasn't been as keen to engage in M&A activity. But we believe the current highs in oil prices will boost the bottom line, it is trading at a reasonable valuation and as we said last week with Santos, the talk of its demise among ESG investors has been greatly exaggerated.
Click here to read the previous edition of ASX Top 200 Stocks Down Under published 14 March 2022
For in-depth research reports or to keep up-to-date on the latest Stocks Down Under news see our parent company, Pitt Street Research, or follow us on Facebook and Twitter.