ASX Top 200 Stocks Down Under 28 November 2022: IGO (ASX:IGO)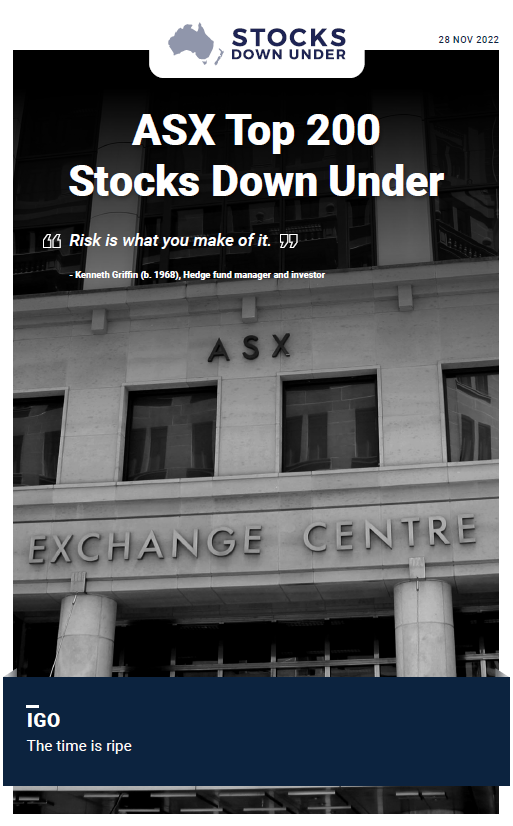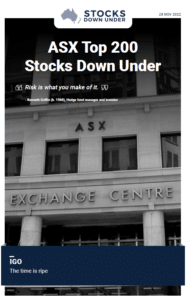 IGO: The time is ripe
If you don't know about how important battery metals are going to be, you've probably been on Planet Mars for a few years. You may not know just how bad the shortfall is – you need lithium supply to go up several times in the next 10 years as EV demand grows. You may also be unaware that there aren't many ways to gain exposure on the ASX in the immediate term. Most ASX lithium companies are developing projects that they hope will come online in the next 3-5 years, by which time it could be too late. There is little choice for investors wanting a company that has immediate exposure, but IGO (ASX: IGO) is one of them.
Click here to read the previous edition of ASX Top 200 Stocks Down Under published 21 November 2022.
For in-depth research reports or to keep up-to-date on the latest Stocks Down Under news see our parent company, Pitt Street Research, or follow us on Facebook, LinkedIn and Twitter.