ASX Top 200 Stocks Down Under 6 June 2022: Maas Group (ASX:MGH)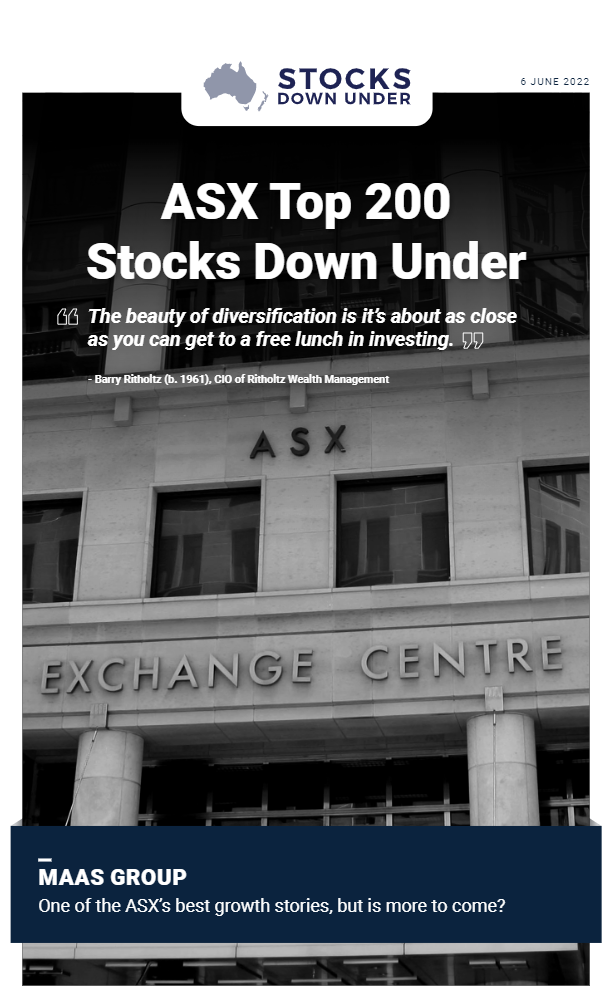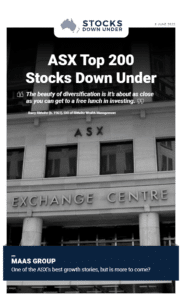 Maas Group (ASX:MGH): One of the ASX's best growth stories, but is more to come?
The upper echelon of the ASX is home to countless companies that have been listed on the bourse for decades or that have come together through several corporate transactions over the years. But very few began with a bobcat and a tipper truck in a regional town, like Dubbo, and grew into a national business in two decades with a former rugby league player at the helm all the while. Maas Group (ASX: MGH) is such a company and investors have liked the story, sending the stock up over 100% since its IPO and it's now on the brink of the ASX 200.
Click here to read the previous edition of ASX Top 200 Stocks Down Under published 30 May 2022
For in-depth research reports or to keep up-to-date on the latest Stocks Down Under news see our parent company, Pitt Street Research, or follow us on Facebook and Twitter.