Emerging Stocks Down Under 20 July 2021: Bailador Technology Investments, Pivotal Systems, Impedimed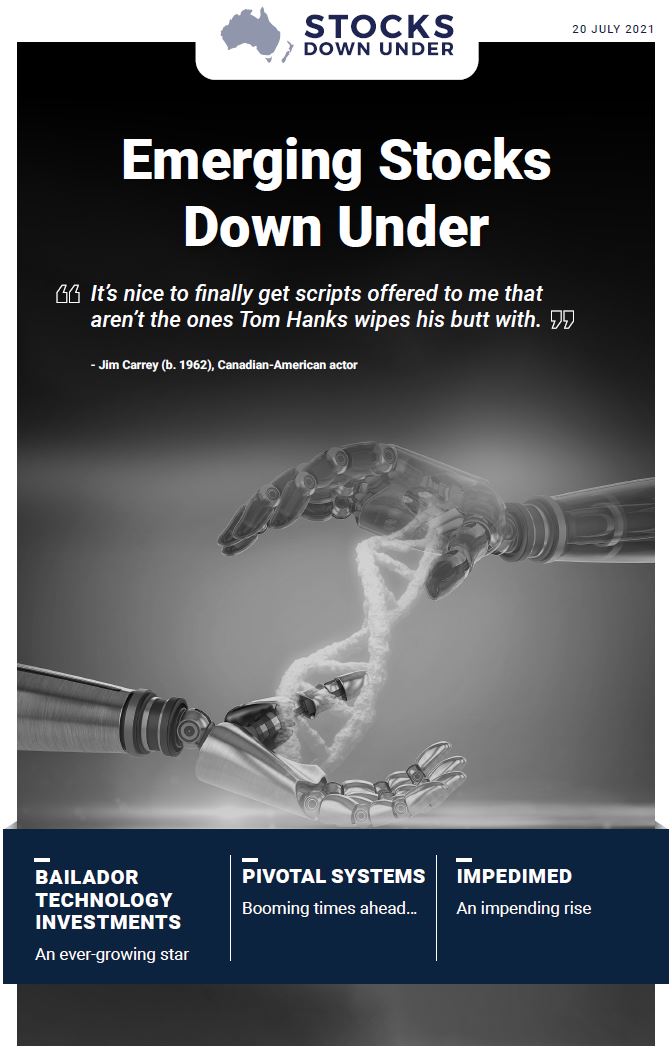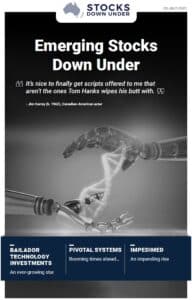 Bailador Technology Investments: An ever-growing star
In today's edition of Emerging Stocks Down Under, Bailador Technology Investments is a Sydney-based VC fund that specializes in technology investments. Instead of investing in companies that are in the start-up phase, Bailador invests in companies that are looking to expand instead. While the potential returns of a strategy like this are lower compared to investing in start-ups, the risk is also much lower. On top of that, Bailador uses its experience and network to provide oversight and guidance to the companies it invests in.
Also in today's edition, a look at Gas Flow Controllers producer Pivotal Systems (ASX: PVS) and developer and producer of bioimpedance spectroscopy devices (ASX: IPD).
Click here to read the previous edition of Emerging Stocks Down Under published 13 July 2021
For in-depth research reports or to keep up-to-date on the latest Stocks Down Under news see our parent company, Pitt Street Research, or follow us on Facebook and Twitter.