Small Cap Stocks Down Under 7 January 2022: City Chic Collective, BlueBet, NobleOak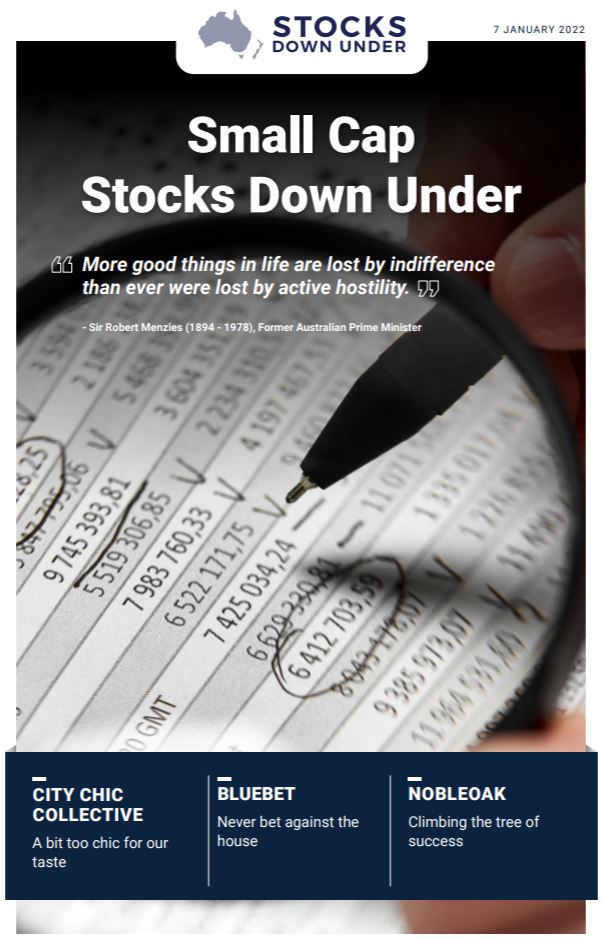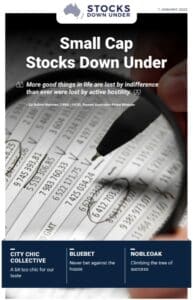 City Chic Collective: A bit too chic for our taste
In today's edition of Small Cap Stocks Down Under, City Chic Collective is a Sydney-based chain of retail stores specialising in selling apparel and accessories for plus-size women that we first reported on in our 18 February 2020 edition of Stocks Down Under. Numerous brands are owned by the company, including Avenue, City Chic, Evans and Hips & Curves Body. City Chic Collective has 89 retail stores across Australia, New Zealand, the Americas and Europe, as well as a wholesale operation and online presence. While the company caters to those who are plus-size, that doesn't mean the valuation has to be plus-size.
Also in today's edition, a look at online betting service BlueBet (ASX: BBT) and insurance provider NobleOak (ASX: NOL).
We last wrote about the the City Chic Collective on 18 February 2020.
Click here to read the previous edition of Small Cap Stocks Down Under published 31 December 2021
For in-depth research reports or to keep up-to-date on the latest Stocks Down Under news see our parent company, Pitt Street Research, or follow us on Facebook and Twitter.