Emerging Stocks Down Under 21 June 2022: ReadyTech (ASX:RDY)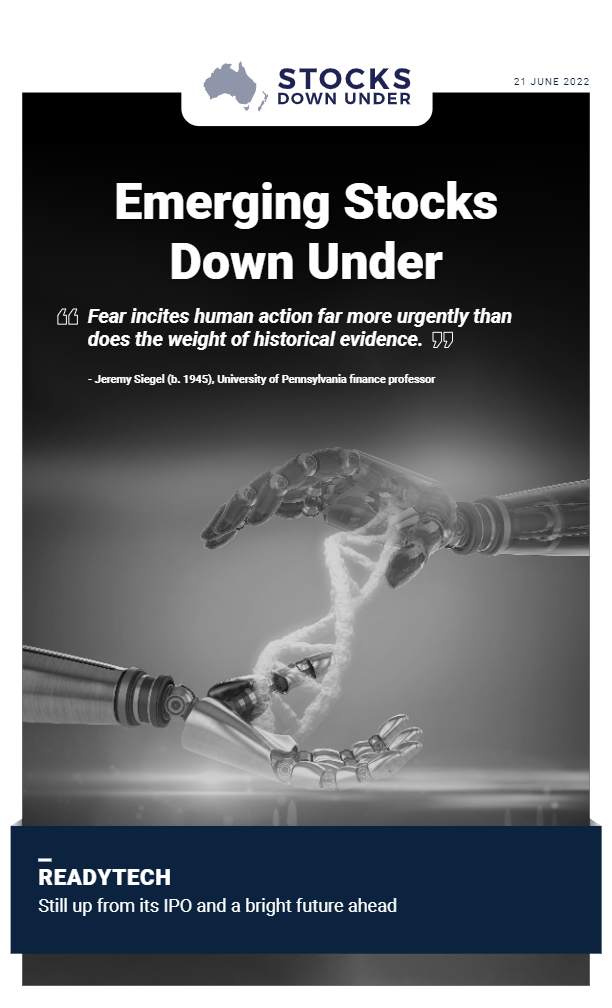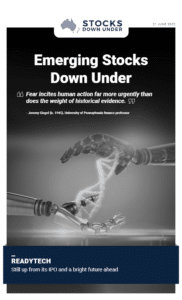 ReadyTech: Still up from it's IPO and a bright future ahead
No investor wants anything to do with tech companies at the moment. Even the best of companies are being indiscriminately slammed in this market as investors fear rising interest rates and inflation. The ASX All Technology Index is down nearly 40% this year. But companies that are profitable are not faring as badly as the broader market and ReadyTech (ASX: RDY) is one of them.
Click here to read the previous edition of Emerging Stocks Down Under published 14 June 2022
For in-depth research reports or to keep up-to-date on the latest Stocks Down Under news see our parent company, Pitt Street Research, or follow us on Facebook and Twitter.