Emerging Stocks Down Under 8 February 2022: K-Tig (ASX:KTG)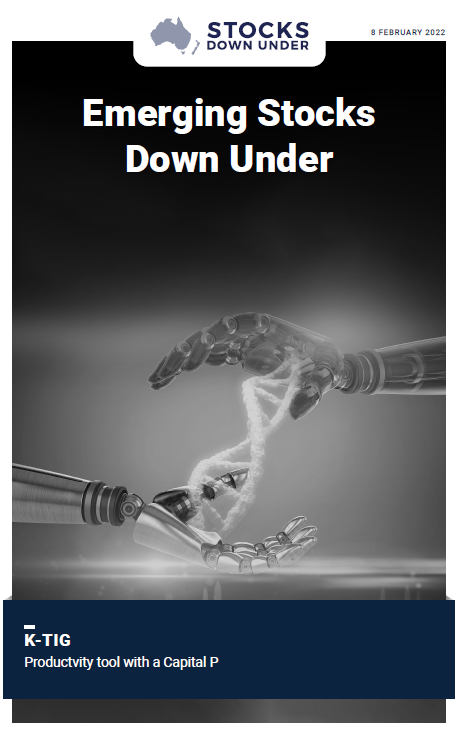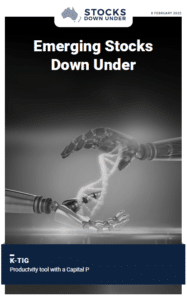 K-Tig: Productvity tool with a Capital P
In today's edition of Emerging Stocks Down Under, we look at K-Tig, the Adelaide company that is revolutionising welding. Imagine you can do in 3 minutes what typically takes 6 hours. That's the productivity boost that K-Tig offers its customers as it disrupts the archaic world of arc welding.
The stock bounced up nicely from the $0.28 support level recently and we think that level would be a good stop-loss level if you're buying KTG in the low 30-cent range.
Click here to read the previous edition of Emerging Stocks Down Under published 1 February 2022
For in-depth research reports or to keep up-to-date on the latest Stocks Down Under news see our parent company, Pitt Street Research, or follow us on Facebook and Twitter.