Emerging Stocks Down Under 18 January 2022: Hexima, Vonex, MOQ Limited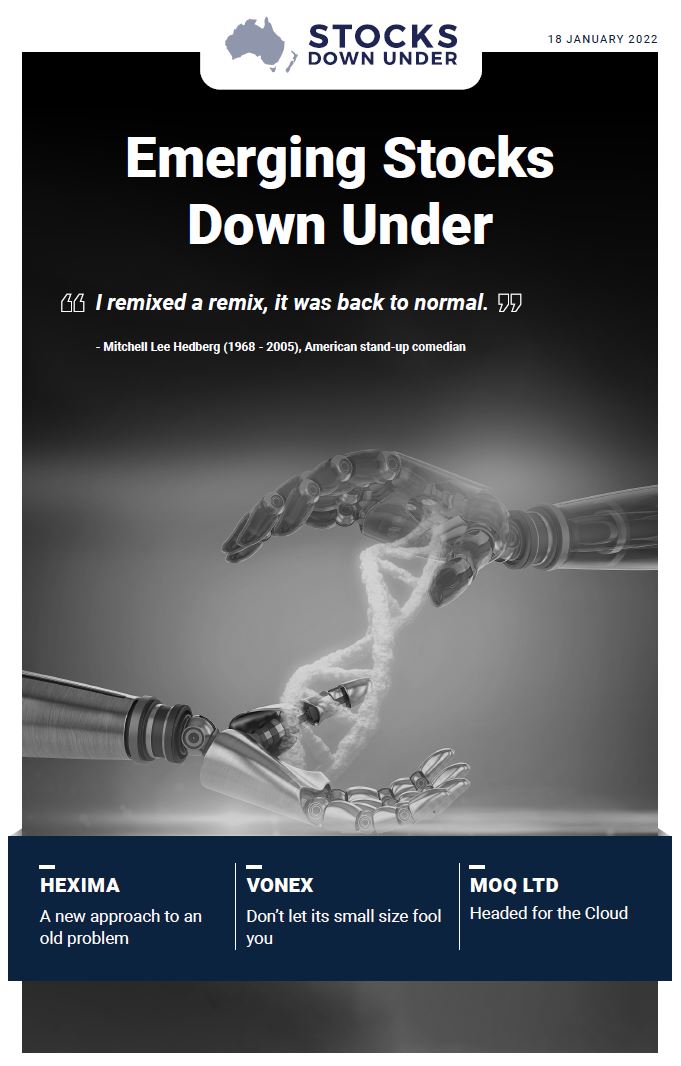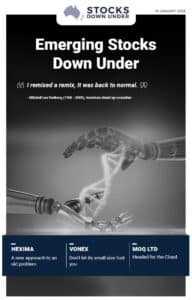 Hexima: A new approach to an old problem
In today's edition of Emerging Stocks Down Under, headquartered in Melbourne, Hexima was one of the last clinical-stage biotechnology companies to list on the ASX in 2020. The IPO funded development of Pezadefide, now in Phase IIb clinical development for the treatment of onychomycosis, that is, fungal nail infections. While clearly not the sexiest of topics, onychomycosis is a large area of unmet medical need. Sure, onychomycosis is far from an untreatable disease, but Hexima believes that it has found a niche. You see, Pezadefide not only quickly and topically fights the infection, but it is plant-based. Full commercialisation of Pezadefide is still a few years off, but with a market capitalisation of $68.2m and a major capital raise recently completed, we believe Hexima is worth a look.
Also in today's edition, a look at telecommunications service provider Vonex (ASX: VN8) and Cloud computer and cyber security services provider MOQ Limited (ASX: MOQ).
Click here to read the previous edition of Emerging Stocks Down Under published 11 January 2022
For in-depth research reports or to keep up-to-date on the latest Stocks Down Under news see our parent company, Pitt Street Research, or follow us on Facebook and Twitter.