Small Cap Stocks Down Under 2 July 2021: Pepper Money, GR Engineering Services, Korvest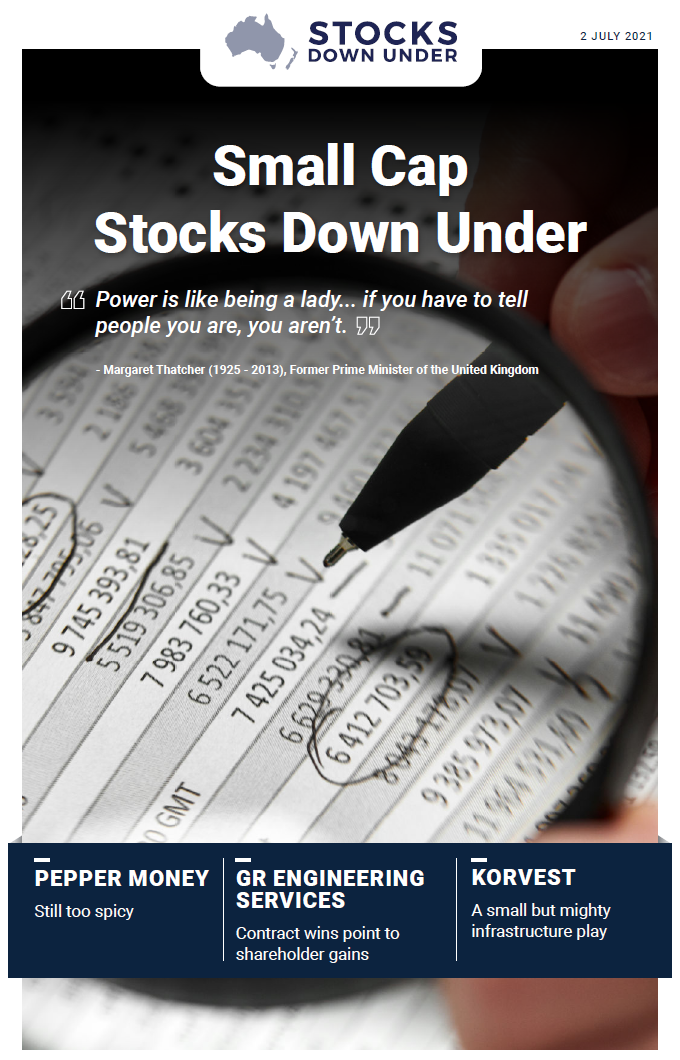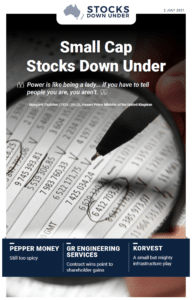 Pepper Money: Still too spicy
In today's edition of Small Cap Stocks Down Under, Sydney-based Pepper Money's goal is to spread credit around the world. So far, Pepper has founded offices outside of Australia in New Zealand, Ireland, Spain, the United Kingdom and South Korea. Through this global network, Pepper offers consumers an alternative source of credit, focusing primarily on Australian home loans, but also offering car, personal and commercial loans. In order to expand its operations, the company decided to list on the ASX on 25 May 2021 at $2.89 per share. However, the market wasn't too fond of the IPO price and the stock has been hovering below that level since listing. Even at the current price, we don't think it's the time to buy right now.
Also in today's edition, a look at engineering consultant and contractor GR Engineering Services (ASX: GNG) and industrial products and services provider Korvest (ASX: KOV).
Click here to read the previous edition of Small Cap Stocks Down Under published 25 June 2021
For in-depth research reports or to keep up-to-date on the latest Stocks Down Under news see our parent company, Pitt Street Research, or follow us on Facebook and Twitter.