Property Stocks Down Under 18 May 2022: Ingenia Communities (ASX:INA)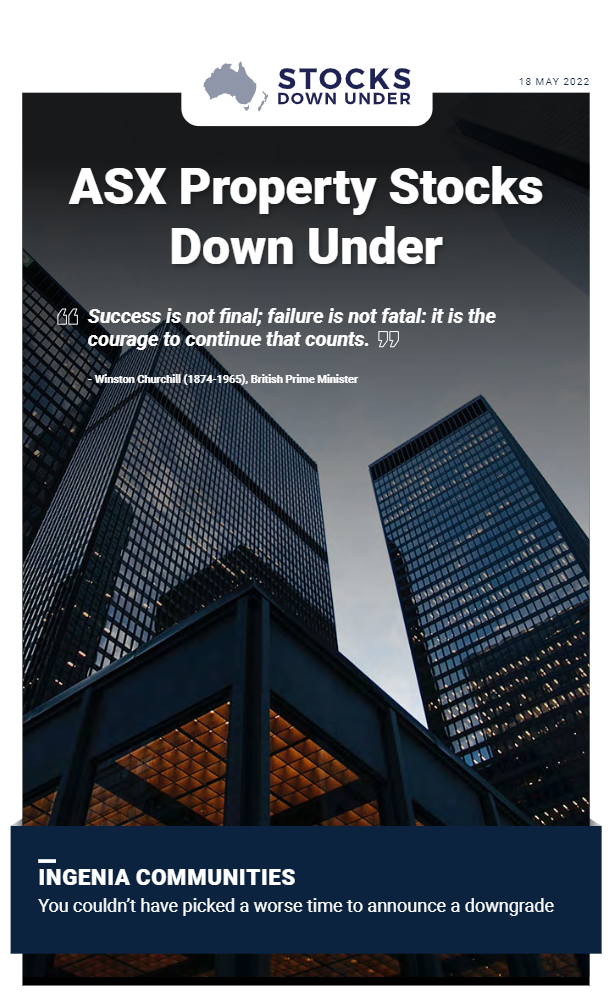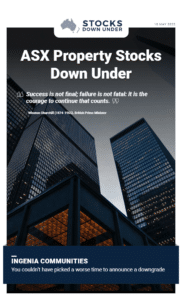 Ingenia: You couldn't have picked a worse time to announce a downgrade
Just over a month since we looked at Lifestyle Communities (ASX: LIC), we turn our attention to its peer Ingenia Communities. On that very same day (13 April), Ingenia revealed it was feeling the pinch from supply chain and labour shortages and cut its EBIT and EPS growth. The timing couldn't have been worse, coming just before the market crash. All stocks have been punished but Ingenia in particular – the ASX 200 is down 5% since then, but Ingenia is down over 19%. Can it recover?
Click here to read the previous edition of Emerging Stocks Down Under published 11 May 2022.
For in-depth research reports or to keep up-to-date on the latest Stocks Down Under news see our parent company, Pitt Street Research, or follow us on Facebook and Twitter.