Resources Stocks Down Under 11 August 2022: Sierra Rutile (ASX:SDX)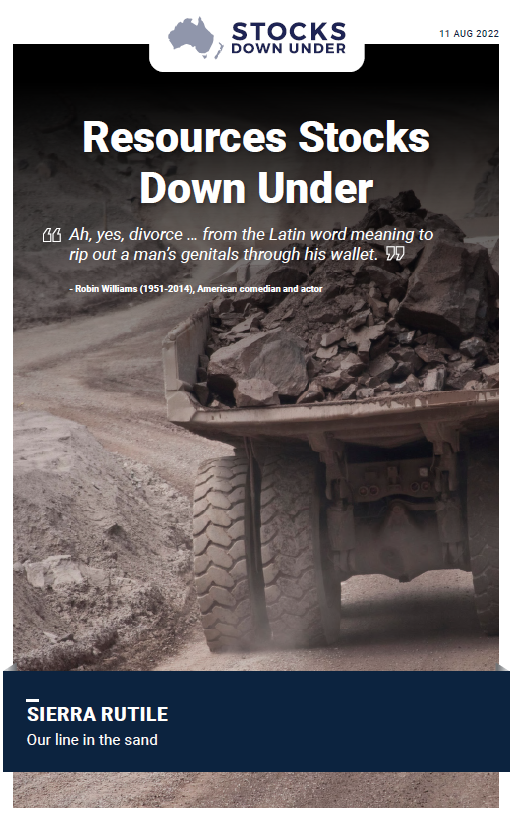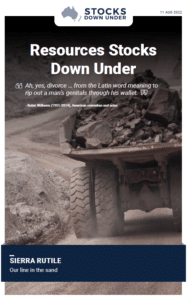 Sierra Rutile: Our line in the sand
So far this year we've given little attention to the mineral sands sector, but Iluka's demerger of its Sierra Leone business has brought it to our attention once again. Six years after Iluka acquired the assets, it has spun them out into a new company, called Sierra Rutile. Iluka spun it out as it wanted to focus on its Eneabba rare earths development in Western Australia. But a report by Deloitte found it would be for the good of the Sierra Leone assets too, as funding would likely be easier to obtain as a separate company. And a new deposit at the project promises to extend its life into the late 2030s.
Click here to read the previous edition of Resources Stocks Down Under published 4 August 2022.
For in-depth research reports or to keep up-to-date on the latest Stocks Down Under news see our parent company, Pitt Street Research, or follow us on Facebook and Twitter.