Resources Stocks Down Under 4 August 2022: Minerals 260 (ASX:MI6)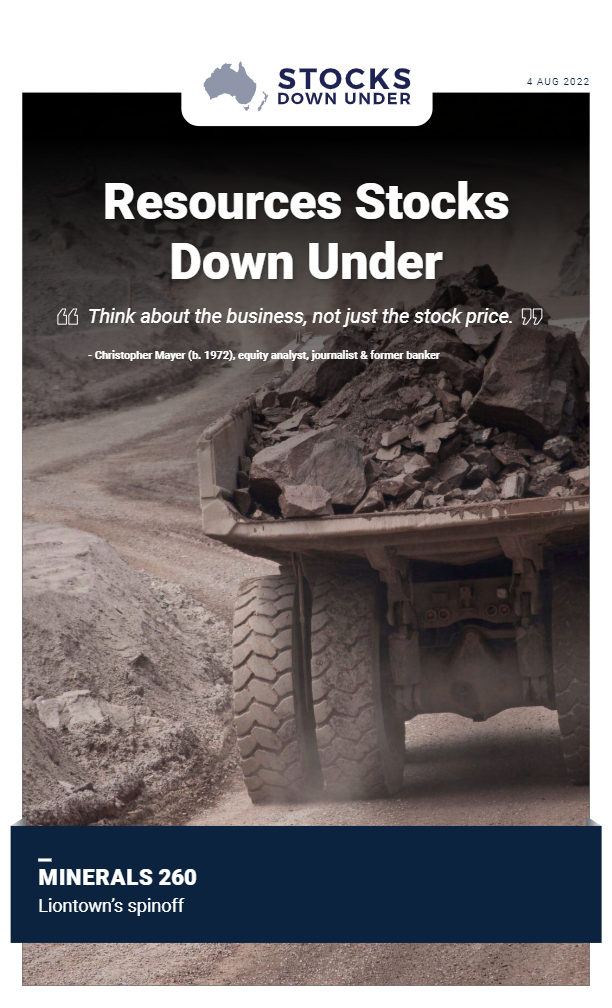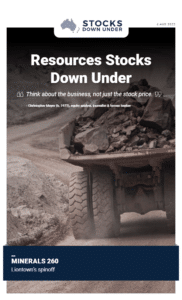 Minerals 260: Liontown's spinoff
When a resources company discovers that one of its projects is the next big thing, it is common to spin out its other assets into a separate company. This allows the original company to focus its attention on its company maker while also ensuring the other projects have the resources and capital they wouldn't have had they stayed in house. This is just what Timothy Goyder-backed Liontown (ASX: LTR) did after hitting the jackpot with its Kathleen Valley lithium project and Minerals 260 (ASX: MI6) was born last year.
Click here to read the previous edition of Resources Stocks Down Under published 28 July 2022
For in-depth research reports or to keep up-to-date on the latest Stocks Down Under news see our parent company, Pitt Street Research, or follow us on Facebook and Twitter.