Resources Stocks Down Under 24 November 2022: Atlantic Lithium (ASX:A11)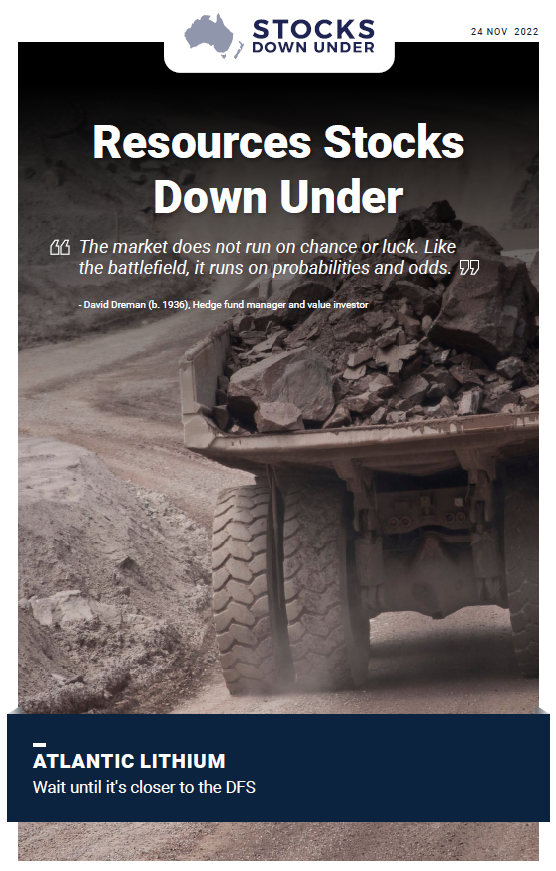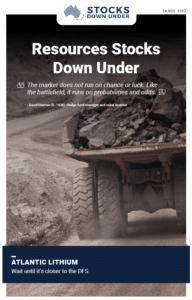 Atlantic Lithium: Wait until it's closer to the DFS
In this market, to criticise any lithium stock is like shooting Bambi. Particularly one that has recorded good hits like Atlantic Lithium (ASX:A11) and that has done so in just a matter of months since its listing. Atlantic Lithium hopes its Ewoyaa project in Ghana can become the first lithium mine in West Africa and it has good odds to do so. But in the short-term, the only catalyst that could propel this company is even better drilling results than it has already achieved and that's a big risk to take. We think investors looking to get into this company are better off waiting – and in this report we'll pinpoint the time that investors should before buying in.
Click here to read the previous edition of Resources Stocks Down Under published 17 November 2022.
For in-depth research reports or to keep up-to-date on the latest Stocks Down Under news see our parent company, Pitt Street Research, or follow us on Facebook and Twitter.