Resources Stocks Down Under 28 April 2022: Vanadium Resources (ASX:VR8)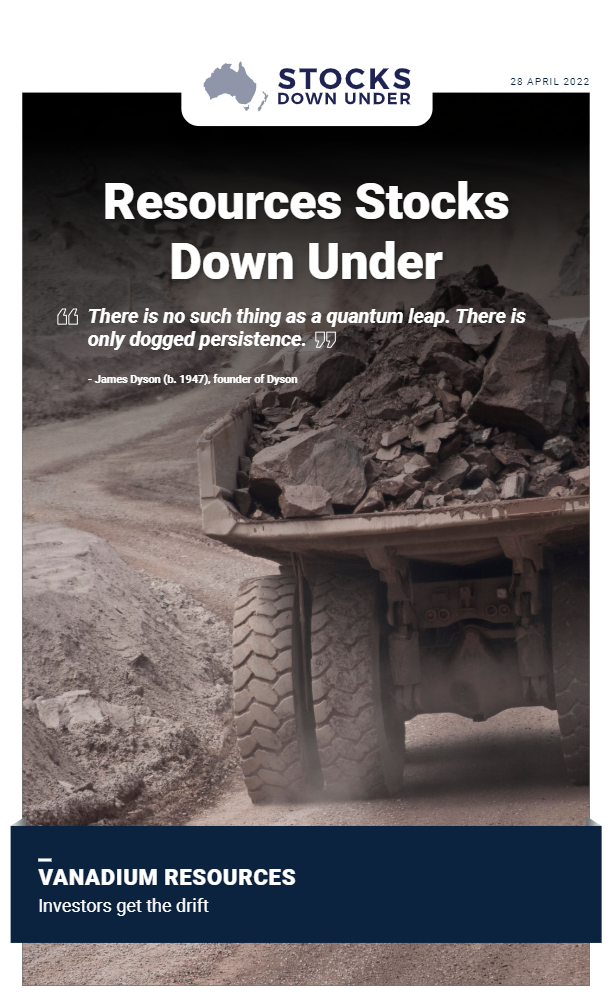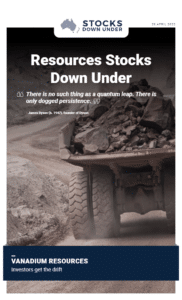 Vanadium Resources: Investors get the drift
Today we turn our attention to Vanadium Resources (ASX: VR8), developer of the Steelpoortdrift Vanadium Project in South Africa. The project features some of the highest vanadium grades in the world and was valued at US$884m in last year's Preliminary Feasibility Study. The company is well ahead of the 10.4c per share price it raised capital at in October last year but we still think this company could go higher and that it has been disregarded by investors with (wrong) perceptions that South Africa is no longer a resources friendly jurisdiction.
Click here to read the previous edition of Resources Stocks Down Under published 21 April 2022
For in-depth research reports or to keep up-to-date on the latest Stocks Down Under news see our parent company, Pitt Street Research, or follow us on Facebook and Twitter.