Resources Stocks Down Under 5 January 2022: WA Kaolin (ASX:WAK)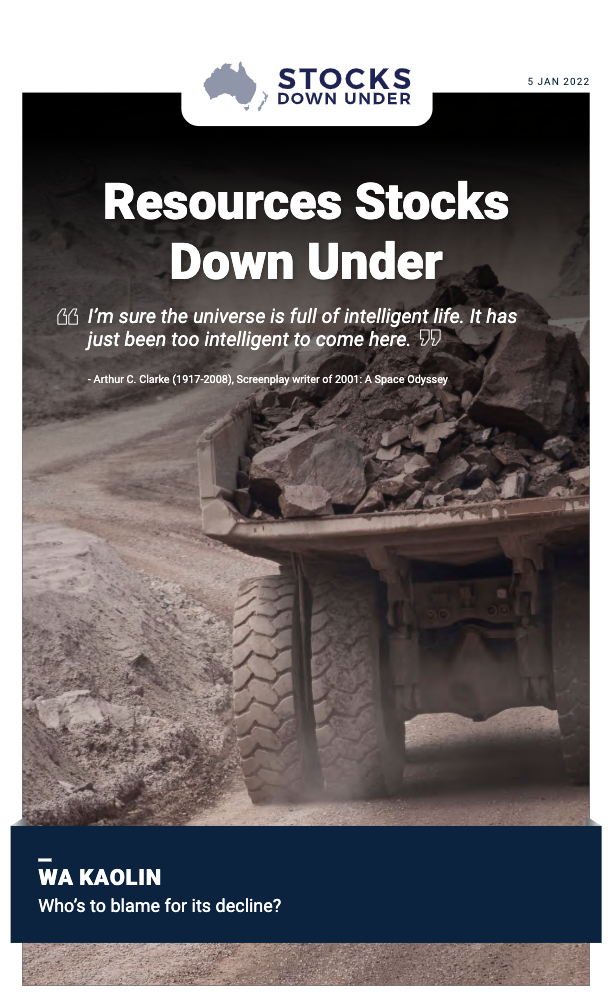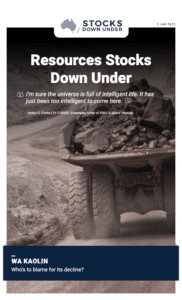 WA Kaolin: Who's to blame for its decline?
WA Kaolin (ASX: WAK) is one of the few ASX companies operating in the kaolin space. Kaolin is used in many things in everyday life, such as paper, rubber, paint, ceramics, fibreglass, cosmetics and pharmaceuticals. And WA Kaolin is not an early-stage explorer, it became a newly minted producer in 2022. The company's share price has not reflected this, falling 25% in the past 12 months. The decline begs the question: Do investors just not understand kaolin, or are there issues in the company that make it deserving of its fall?
Click here to read the previous edition of Resources Stocks Down Under published 22 December 2022.
For in-depth research reports or to keep up-to-date on the latest Stocks Down Under news see our parent company, Pitt Street Research, or follow us on Facebook and Twitter.