Resources Stocks Down Under 22 December 2022: Calima Energy (ASX:CE1)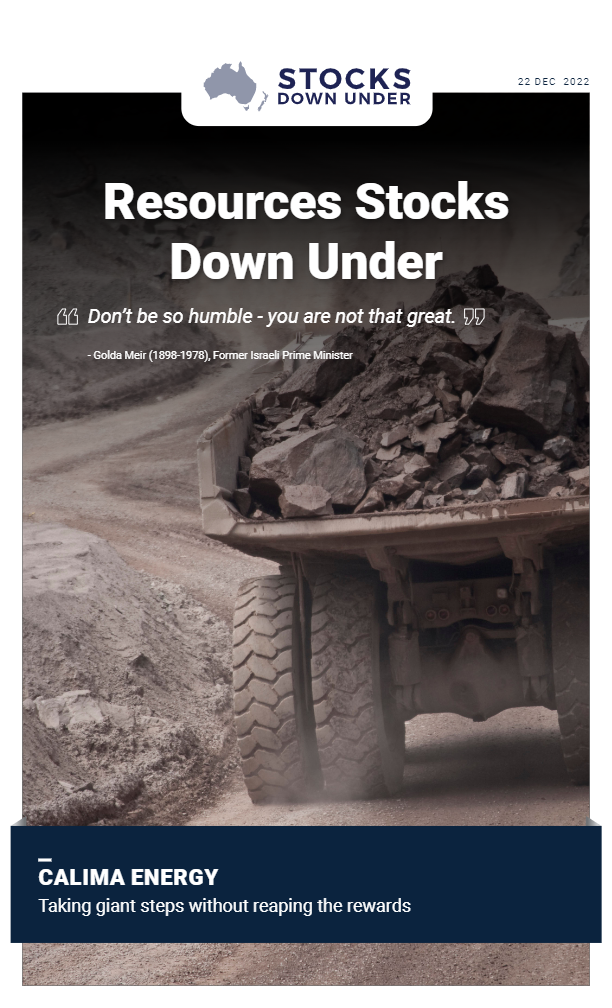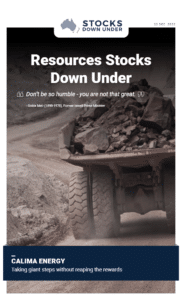 Calima Energy: Taking giant steps without reaping the rewards
It has been 15 months since we last looked at Calima Energy (ASX: CE1). Calima was just another small cap explorer until an M&A deal helped it take the leap from explorer to producer. Calima's share price is down 37% in 2022, largely tracking the oil price, which peaked in February as Russia invaded Ukraine, followed by a gradual decline in the second half of the year. But what has this company been up to all this time? And what is to come in 2023?
Click here to read the previous edition of Resources Stocks Down Under published 15 December 2022.
For in-depth research reports or to keep up-to-date on the latest Stocks Down Under news see our parent company, Pitt Street Research, or follow us on Facebook and Twitter.