Resources Stocks Down Under 7 July 2022: Frontier Energy (ASX:FHE)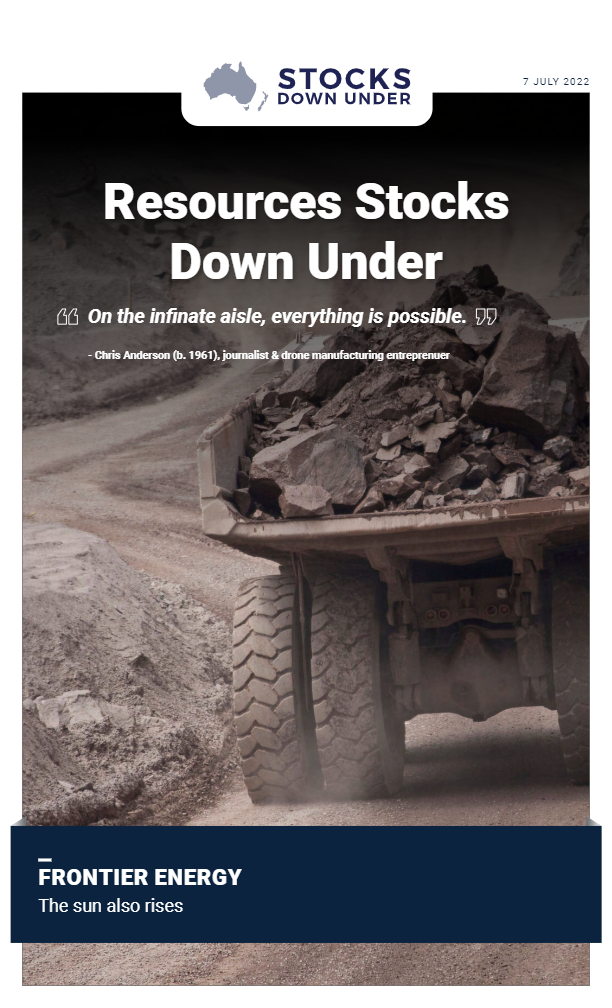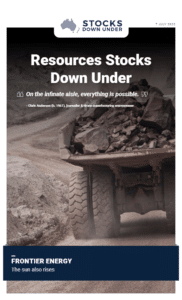 Frontier Energy: The sun also rises
Sometimes it seems that solar energy is like what Mark Twain said about the weather. Everyone talks about
it, but no one seems to do anything about it. There is one ASX-listed company, however, with serious solar
energy ambitions. Frontier Energy (ASX: FHE) listed on the ASX in early March 2022 to develop its 114 MW Bristol Springs Solar Project in Western Australia.
Click here to read the previous edition of Resources Stocks Down Under published 30 June 2022
For in-depth research reports or to keep up-to-date on the latest Stocks Down Under news see our parent company, Pitt Street Research, or follow us on Facebook and Twitter.